Looking for some Romantic things to do near Philadelphia, PA? We've got you covered.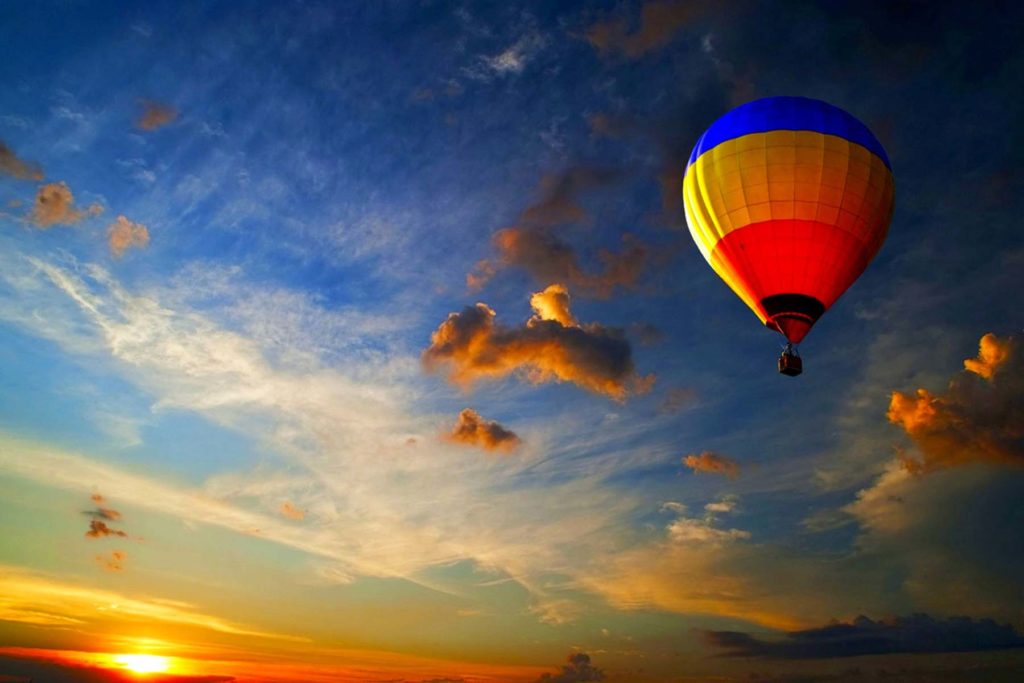 Known as the city of brotherly and sisterly love, Philadelphia does not fail to deliver on romantic, love-cultivating excursions for friends and couples, too. Philly has something for everyone, from bars and restaurants to activities for every interest, even outside the downtime city limits.
If you're searching for some fun and romantic things to do in the Philadelphia, Chester, Montgomery, and Bucks County areas, we have some great places for you to start!
Check out these indoor and outdoor romantic spots throughout the region to start exploring.
Romantic Indoor Things to Do Near Philadelphia
Rodin Museum
The Rodin Museum is one of the most revered destinations on the Benjamin Franklin Parkway and provides an intimate setting where guests can enjoy some of the world's most renowned masterpieces of sculpture. Learn about Auguste Rodin and his extensive body of work, find out how this extraordinary museum found a home in Philadelphia, and see the collection displayed in new ways.
Cafe la Maude
Cafe la Maude is one of the best places for breakfast in Philadelphia, and we can see why. For early risers and those wanting a morning activity to enjoy with their partner, Cafe la Maude for breakfast is the spot to be.
Enjoy delicious, French-Lebanese food that you can have all to yourself or share with your partner. However, keep in mind that this place is very popular, so there may be a wait when you get there. Even so, enjoy the wait chatting with good company by your side.
Punch Line Philly
If you and your partner love company, the Punch Line Philly comedy venue is a place you will have to stop by. Have fun and experience endless laughter with your partner by your side in this cozy space.
With a large variety of performers and events, you can find a show you'll love here regardless of your humor. And be sure to swing by the bar inside for a cocktail or beer while you're there.
Museum of Pizza Culture
If you're searching for a unique and quirky date night activity, the Museum of Pizza Culture is sure to be a hit. Explore fantastic items inspired by the collective love for pizza at this museum. The Museum of Pizza Culture contains more pizza memorabilia than any other place in the world, so for all you pizza lovers, we've found your spot.
Located in the Philadelphia neighborhood of Fishtown, it's open from Mondays to Thursdays from 11 a.m. to 9 p.m., Fridays and Saturdays from 11 a.m. to 10 p.m., and Sundays from 12 p.m. to 9 p.m.
And what would a pizza museum be without authentic pizza? So grab a slice at the restaurant within the museum while you work up your appetite.
Sly Fox Brewing Company
In July of 2012, Sly Fox Brewing Company opened up a tasting room at their newly established brewery in Pottstown, Pennsylvania. The Sly Fox Tastin' Room features a rotating menu of fresh beers and delicious fare in a casual, fun atmosphere. For the foodie and brewery lover in your life, this is the perfect spot to grab a bite and enjoy one another's company.
Romantic Outdoor Things to Do Near Philadelphia
Fairmount Park
Fairmount Park allows couples to enjoy all that nature has to offer hand in hand. With more than 2,000 acres of rolling hills, gentle trails, relaxing waterfront, and shaded woodlands, the park displays beautiful natural landscapes that overlook the Schuylkill River.
Grab your favorite exploration partner and hit the trails for some quiet time to explore and bond.
Forbidden Drive
Forbidden Drive is a hiking trail perfect for hikers of all skill levels. With a mostly flat trail, this extension of the Wissahickon Valley Park trail takes you through the beautifully wooded areas of Philadelphia county. Along the way, you can also find hidden gems, including the Valley Green Inn, which offers outdoor dining, a view of the waterfront, and brunch.
Boathouse Row
Boathouse Row is a scenic stretch of Kelly Drive just west of downtown Philadelphia where local board clubs gather on the Schuylkill River. History 19th-century boathouses line the waterfront, and the view of the city skyline can easily be seen. Enjoy walking trails along the water, and be sure to visit this spot after dark, when the light illuminates the loveliest view in the city.
Hot Air Balloon Ride
If you want a way to say I love you, go above and beyond with an extra-special once-in-a-lifetime activity. Ascend to new heights in Chester County and beyond, riding the sky in a romantic hot air balloon for two.
Few things in life compare to the thrill and excitement that a hot air balloon ride provides to couples. It is the perfect way to cozy up next to your partner and enjoy an experience all your own. Take in the views, feel the magic in the air, and create memories that will last a lifetime.
Surprise your loved one with a lifetime memory aloft in a beautiful, romantic hot air balloon ride this Valentine's Day with Lancaster Balloon Rides. Book your flight now!
Longwood Garden
Longwood Gardens is known as a living expression of inspiration, meaning, and beauty – and once you visit, you will understand why. From the intricate fountain systems to the meticulous gardens and architectural grandeur, take in the awe-inspiring views of Longwood Garden with your loved one. Walk around the scenic ground together, taking in the beauty of nature and talking intimately with one another as you wander.
Start Planning Your Romantic Things To Do In Chester County Today!
Finding the most romantic things to do near Philadelphia starts here! Plan your weekend getaway or spend the day exploring these activities and more in Chester County.
And, if you're looking for the ultimate date idea in Pennsylvania, we've got you covered. Contact Lancaster Balloon Rides and book your romantic flight today!