Exciting Hot Air Balloon experiences are perfect for any momentous event.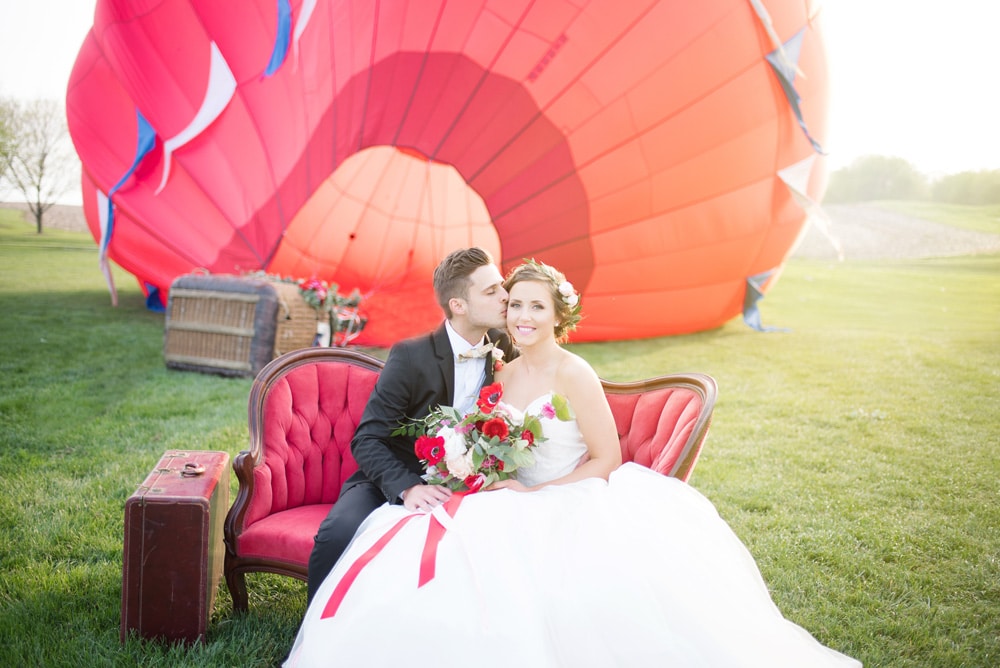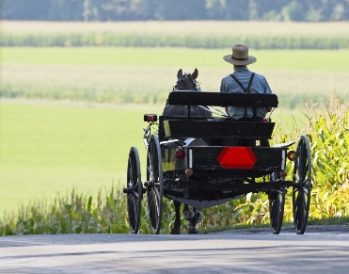 2727 Old Philadelphia Pike
Bird-in-Hand, PA 17505
Latitude: 40.038746
Latitude: -76.176968
Get Directions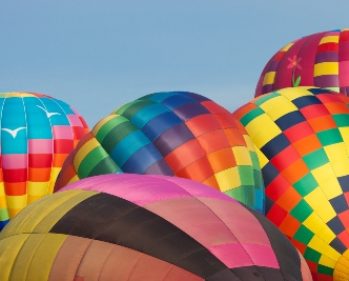 1205 Pottstown Pike
Glenmoore, PA, 19343
Latitude: 40.038746
Latitude: -76.176968
Get Directions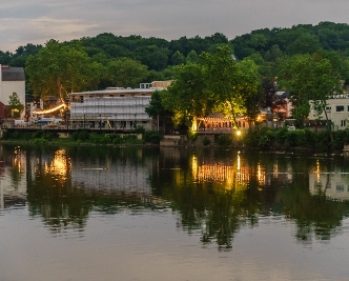 2400 Street Road
New Hope, PA 18938
Latitude: 40.038746
Latitude: -76.176968
Get Directions
Seperate launch locations
US Hot Air Balloon Team Pilot
Jake has the distinction of being born into ballooning. From his earliest memories, he has always wanted to be around balloons and be a part of anything ballooning. Jake took his first balloon ride at 3 years of age. He progressed from instruction, experience, and classroom from student pilot at 14 years of age, to Private Pilot at 16 years of age, and Commercial Pilot at 19 years of age.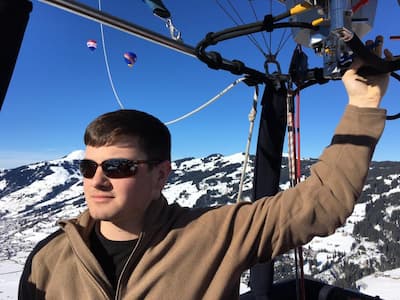 The U.S. Hot Air Balloon Team & Lancaster Balloon Rides
When you fly with Lancaster Balloon Rides, you fly with dedicated experts and consummate professionals. For nearly three decades, Stan Hess and Lancaster Balloon Rides (formerly The United States Hot Air Balloon Team) have offered passengers like you the most memorable, safe, and entertaining hot air ballooning experiences in America.
What does this mean for you? You get access to a world-class leisure activity, secured by safe, consistent practices. Our 30-year dream has been enjoyed by tens of thousands of friends, family members, and travelers from every corner of the world. And now? It's time to make your dream a reality.
You get only the safest experience with the Lancaster Balloon Rides. Our pilots, all FAA Commercially approved, drug tested, and with more than 10,000 hours of combined experience, are dedicated to their profession, setting the standard in safety and passenger service.
You don't have to worry about a single detail. From your initial booking to your champagne toast, we've got everything covered. You'll fly alongside our staff, which includes courteous support people, professional crew members, and highly skilled pilots, so your happiness and satisfaction are never left to chance.
Your comfort and safety are our top priority. Our team's federally registered, state-of-the-art balloons and equipment back up that commitment. As a world-class flight company, Lancaster Balloon Rides has been featured in many high-profile travel and adventure magazines and we are proud members of several reputable ballooning and tourism organizations, including:
Philadelphia Chamber of Commerce
Share your message with the world.
Hot air balloons are magical. Children, adults, seniors—we all enjoy seeing a hot air balloon in flight. In fact, Kodak suggests that hot air balloons are easily one of the most photographed subjects on earth.
Join the ranks of ReMax, Hershey's, Burger King, Cannon, Ocean Spray, General Motors, and Wal-Mart, and start enjoying the positive buzz and brand recognition that only a hot air balloon can deliver!
The Lancaster Balloon Rides company will work with you to create successful advertising for your business. We provide the necessary management expertise and support. You determine the schedule and components of your marketing campaign.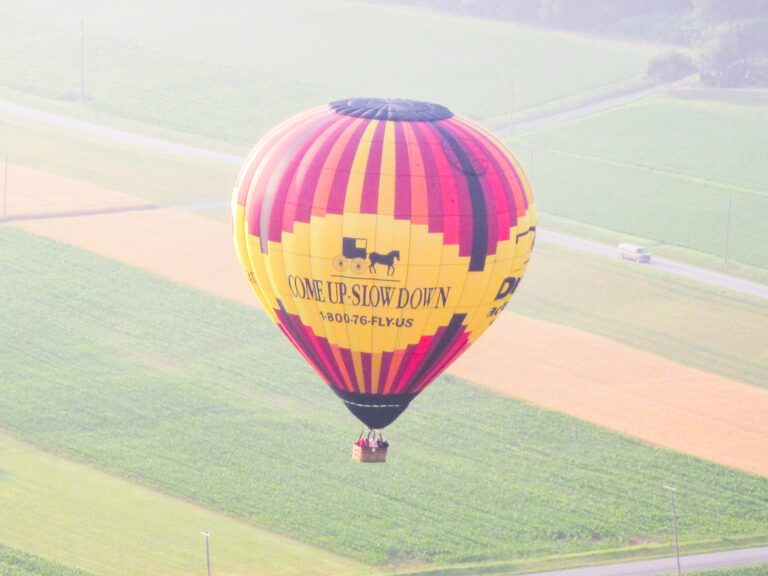 Give the Gift of Adventure
Shop our gift store to commemorate your special day, or give the unforgettable gift of a hot air balloon ride. Mark a retirement, birthday, engagement, wedding, anniversary, or holiday with a once-in-a-lifetime flight. Ignite a passion for flight with a gift card for a hot air balloon tour or browse our merchandise.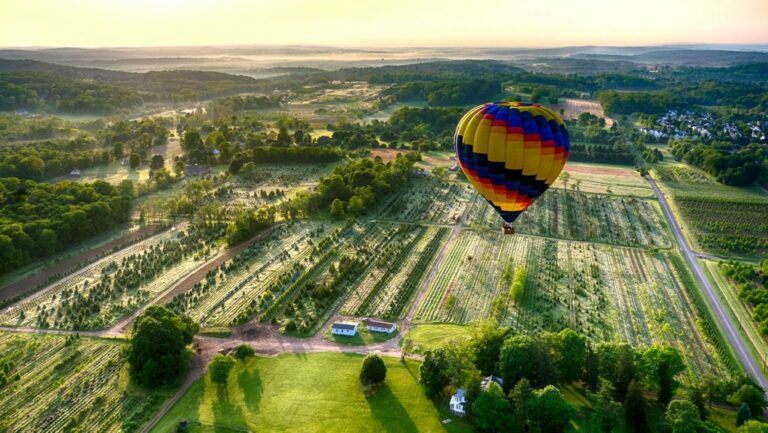 Share your message with the world.
You can't beat the charm and whimsy of a hot air balloon drifting peacefully through the sky. It's a feeling you just can't put into words. Lucky for us, these photographers captured stunning shots so we don't have to. 
Get Answers t0 These
Questions and More
Flying in a hot air balloon is definitely magical, but it shouldn't be a mystery. Get answers to these questions and more.
Can you reschedule?
What should you wear?
What happens if the weather goes awry?
Are handicap-accessible hot air balloon rides available?
Our team of experts is ready to answer your most challenging questions.
We want your hot air balloon ride to be as safe as possible so you can focus on enjoying an adventure that's everything you hoped it would be—and more.
All of our experienced pilots are FAA Commercially approved, drug tested, and share more than 10,000 hours of combined experience. We are dedicated to their profession and we pride ourselves on setting the standard in safety and passenger service. We take all the proper precautions to ensure your flight is a safe, comfortable, enjoyable experience. Make your flight a safe one.
10th Annual Lancaster Balloon Festival
Delicious food, great music, and stunning sights nestled in the heart of Lancaster County.
Dozens of hot air balloons wash the sky in colorful hues by day and illuminate the night sky with a dreamy, warm glow by night.
On the ground or in the air, you'll never forget seeing the sky painted with brightly-colored hot air balloons soaring in flight across the skies of Amish Country. It's an event you won't want to miss.