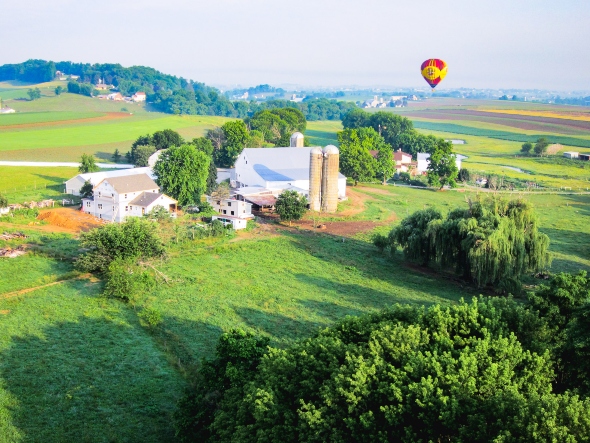 Are you looking for some unique things to do in Lancaster County, PA?
Situated in South Central Pennsylvania and one of the oldest inland towns in the United States, Lancaster has an undeniable charm with unique activities hiding beyond every turn. The county brings together the best of both city life and country charm with a rich history and lots of activities to try.
While the city certainly has a long list of attractions tourists love, we're sharing our top 10 favorite unique things to do in Lancaster, PA for your next visit. So get off the beaten path and explore the best non-touristy things to do during your next visit or outing.
Unique Things to Do in Lancaster County
1. Fly High with Lancaster Balloon Rides
If you've never been up above the clouds on a balloon ride before, this is a once-in-a-lifetime experience that you will not want to pass up. Book your flight and enjoy the exhilaration of floating effortlessly over Lancaster County's picturesque Amish farmland and take in the beautiful views. From way up there, the entire countryside can be seen and admired!
2. Bounce Your Way around at Sky Zone Trampoline Park
For those wanting a high-energy activity that is suitable for all ages, Sky Zone Trampoline Park in Lancaster is a perfect activity to try. The trampoline park is a great stop, whether you're staying for an hour or making a whole day of it. Bounce your way around this indoor trampoline park that offers freestyle bouncing, dodgeball, fitness programs, and more.
3. Explore Kitchen Kettle Village
Kitchen Kettle Village is a unique little community like no other. With over 42 shops and restaurants within the village built around their nationally celebrated Jam & Relish Kitchen, the shops celebrate the area's rich heritage. In addition, you can find food festivals, special events, and a lot of fun at the site.
While you stop in, be sure to sample pepper jam, watch fudge being rolled, or go for a horse-drawn carriage ride.
4. Shop the Historic Central Market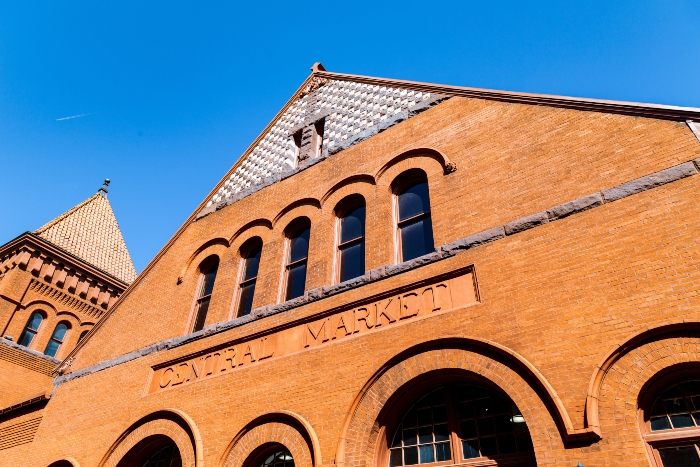 The nation's oldest continuously operating farmer's market, Lancaster Central Market, is located in a beautiful 120+-year-old building nestled right in downtown Lancaster. It's a great place to stop for coffee and a muffin, local lunch specials, and lots of artesian shopping.
5. Visit Ephrata Cloister
Ephrata Cloister is a national historic landmark founded in 1732. The cloister celebrates the German religious community and features unique architecture, early music, printing, and exhibits. Explore the historical space with family and friends by wandering around the property and participating in demonstrations. It's a perfect way to learn about history and enjoy the beautiful Lancaster countryside.
6. Learn at the National Watch and Clock Museum
The National Watch & Clock Museum collection covers various clocks, watches, tools, and other time-related items. Here you can find nineteenth-century American clocks and watches, English tall case clocks, Asian timepieces from Japan and China, and timekeeping devices from Germany, France, the Netherlands, and Russia.
7. Julius Sturgis Pretzel Bakery
Established in 1861, the Julius Sturgis Pretzel Bakery is America's first commercial pretzel bakery. Visitors can tour the original 19th-century pretzel bakery, get a hands-on lesson in pretzel twisting, learn the history of pretzel making in the United States, and see old-fashioned soft pretzels being made by hand. You can also enjoy hand-made soft pretzels and a variety of baked hard pretzels in the retail store.
8. Bible History Exhibits
The Bible History Exhibits feature the recreations of the renowned Dead Sea Scrolls, including the famous Great Isaiah scroll, the Psalms, the Copper Scroll, and the Commentary on Habakkuk. You can also find replicas, including the shroud of Turin, the Pilate description, the Rosetta Stone, key tablets related to Genesis, and artifacts related to the Exodus in Egypt. This is the perfect place to experience the Bible like never before!
9. Amish At Home with Samuel and Ruth Lapp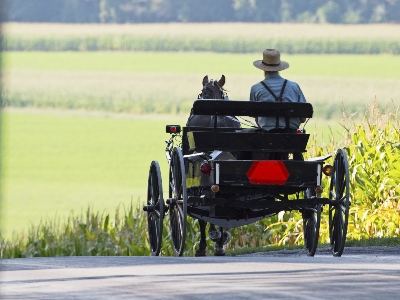 The Lapp Farm At Home Meal is a far different experience from what you would find at a PA Dutch smorgasbords. Ruth and Samuel Lapp host groups from 15 to 45 for lunch or dinner with menus featuring hearty and simple Amish favorites. Foods include homemade bread, delicious fruit preserves, iced teas, and other seasonal drinks, pies, cakes, ice cream, and more!
10. Middle Creek Wildlife Management Area
Located along the border of Lebanon and Lancaster counties, the Pennsylvania Game Commission's Middle Creek Wildlife Management Area is an excellent area for wildlife and those who love the outdoors. While the area was initially built for waterfowl, the space is now home to various wildlife species.
Enjoy More Fun Things To Do in Lancaster, PA
Still looking for more unique activities in the Lancaster, PA, area? Explore more perfect attractions, activities, and places to explore on our blog, and book your flight today to see all Lancaster County has to offer from the sky above!