Bucks County Hot Air Balloon Rides
Exciting Hot Air Balloon experiences are perfect for whatever momentous event.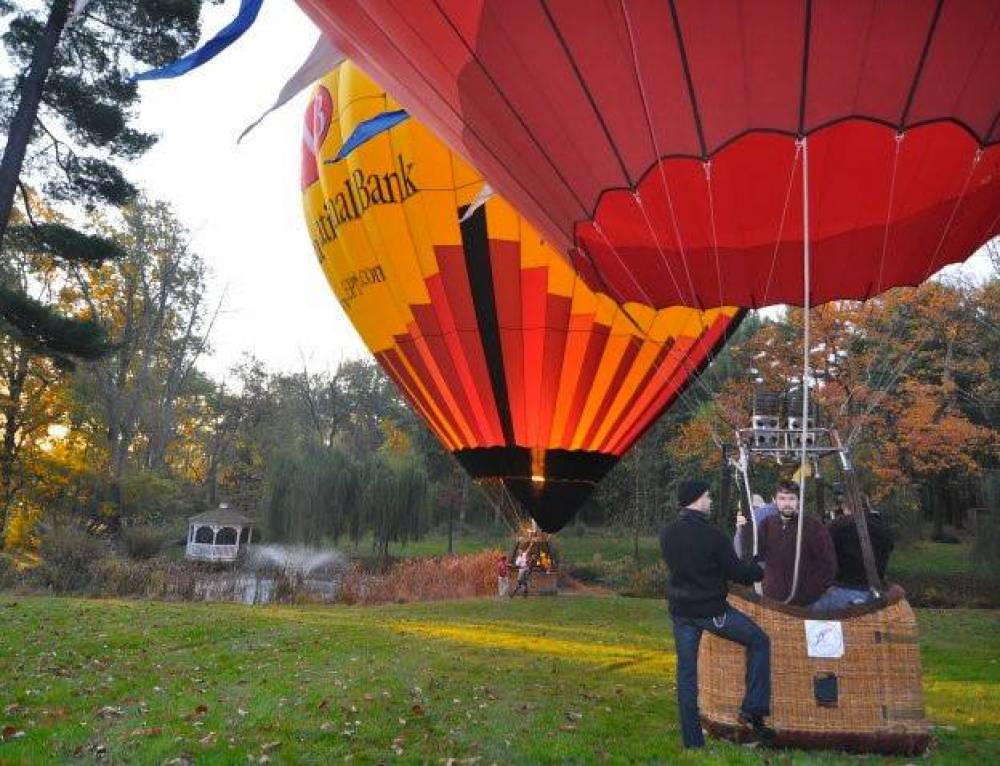 Hot Air Balloon Rides in Bucks County, PA
Step into your sense of adventure and leave the cares of the world below
Immerse Yourself In Bucks County Views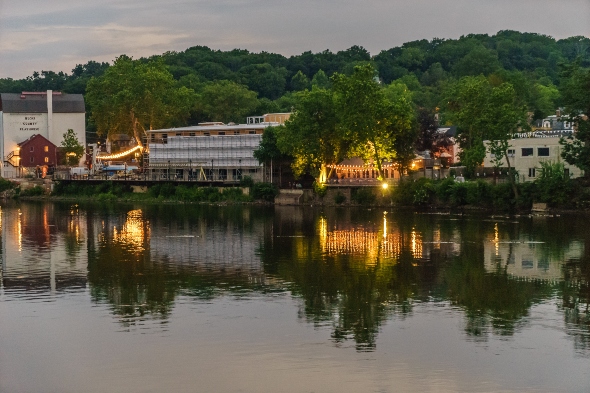 Shared Bucks County Hot Air Balloon Rides
A hot air balloon ride through Bucks County is filled to the brim with constant views of natural wonders, from mountains to rivers, vineyards, and even distant NYC cityscapes.
Your Bucks County balloon ride will last between 2.5 and 3 hours from start to finish, with approximately one hour spent aloft in the breeze, soaring at heights of nearly one mile off the ground.
Your balloon ride experience begins on the ground, where you can elect to help the crew assemble and prepare the balloon before your flight. Once in the air, your ride will be jam-packed with stunning views every moment.
Private Bucks County Hot Air Balloon Rides
Bucks County hot air balloon rides make the ideal outing for a romantic adventure or to celebrate an anniversary. Or, book a flight for a one-of-a-kind wedding, where you say your "I do's" while soaring above the trees!
Go for a ride with your significant other or, a small group. Arrive at the launch site, work alongside the crew as you ready the balloon for takeoff, then climb aboard for a private experience unlike anything you've ever done before.
Your private tour provides stunning views of the natural wonders of Bucks County, plus memories you'll reminisce about forever Be sure to bring your camera to capture it all!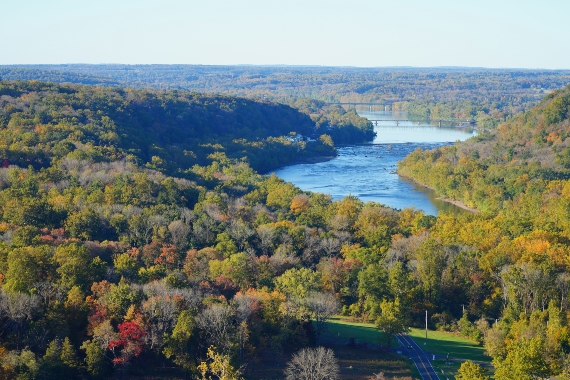 Bucks County Hot Air Balloon Experience
Book a sunrise or sunset flight in Bucks County for a heavenly trek through the skies. Your flight begins in Bucks County where the fun starts on the ground. Work alongside our expert crew to assemble the hot air balloon and get prepped and ready for lift-off. In the final moments,  before you climb aboard and set sail into the skies, you'll pause for a quick photo op to take your memories with you. 
Once in the air, you'll bear witness to some breathtaking views for about one hour, including:
The

Delaware River

The

Lehigh Valley countryside

, complete with views of vineyards, horse farms, and wildlife

Distant silhouettes of the

New York City skyline

The

Poconos Mountains
New Jersey

(both North & South Jersey)

After landing, we'll escort you back to the launch site in a comfortable, air-conditioned van. You'll have a chance to celebrate your flight with champagne and light snacks and refreshments, where you can toast to your adventure. Take home a frame-worthy flight certificate to remember your voyage.
You're not dreaming. These sights totally are real.
Book Your Bucks County Ride
When it comes to romantic things to do in Bucks County, PA, nothing tops a hot air balloon ride with the Lancaster Balloon Rides (operated by The US Hot Air Balloon Team)
—literally.
Take to the skies with your love get your pulse racing. The aerial vistas of Bucks County are the perfect setting for the wedding (or elopement!) of a lifetime. Or? Ask your love to marry you with a stunning backdrop behind you: The sights of Bucks County, PA.
Make the special moment one you'll never forget.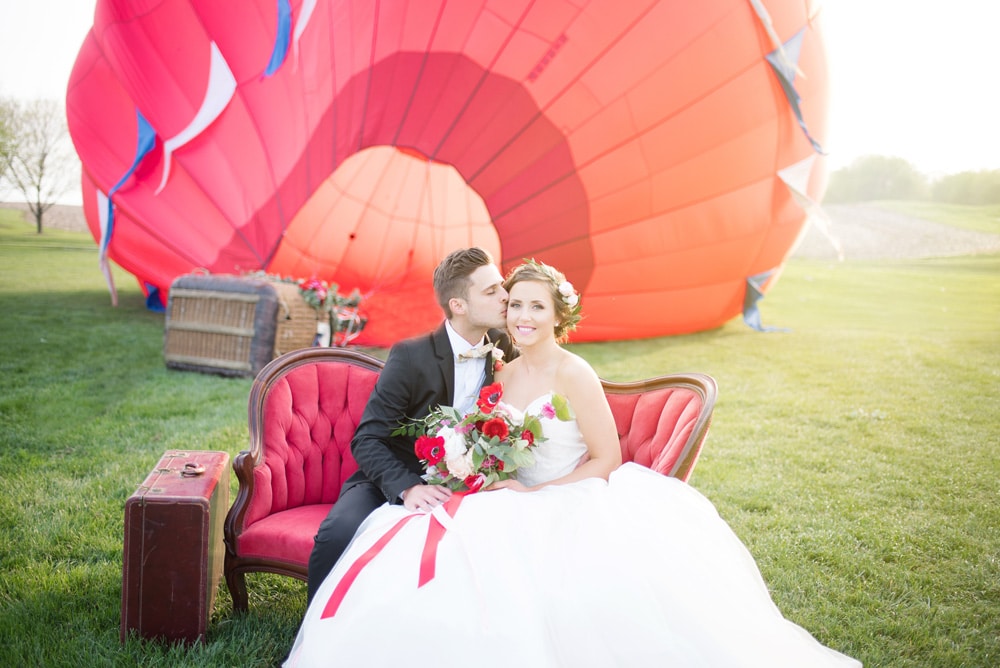 2400 Street Road
New Hope, PA 18938
Latitude: 40.347593
Longitude: -75.0320435
Doylestown, PA
New Hope, PA
Bensalem, PA
Langhorn, PA

Quakertown, PA
Milford, PA
Willow Grove, PA
Frenchtown, PA
Trenton, NJ
Princeton, NJ
Lansdale, PA
Allentown, PA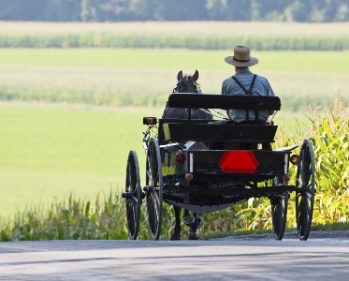 2727 Old Philadelphia Pike
Bird-in-Hand, PA 17505
Latitude: 40.0393954
Latitude: -76.1789211
Get Directions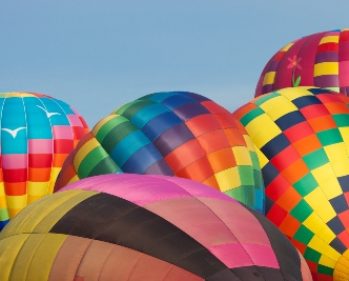 1205 Pottstown Pike
Glenmoore, PA, 19343
Latitude: 40.1171014
Latitude: -75.6968838
Get Directions
What Our Guests Are Saying
Awesome experience. More than met our expectations. Beautiful views of the many farms throughout the countryside. As an unexpected added bonus upon landing, several Amish families were there, to watch and help with the balloon. Thanks to our pilot Ken and crew.