Are you looking for the perfect date spot in Philadelphia? Then you came to the right place.
Philly has plenty of options for couples seeking all kinds of experiences. From romantic hideaways to discovering the nation's birthplace, there are countless things to do in Philly for couples.
Philadelphia is a treasure trove of romantic experiences, and these top date ideas near Philly are just the beginning. Plan your next couple's outing and embark on a remarkable journey through the heart of Philadelphia.
Top Things to Do in Philly for Couples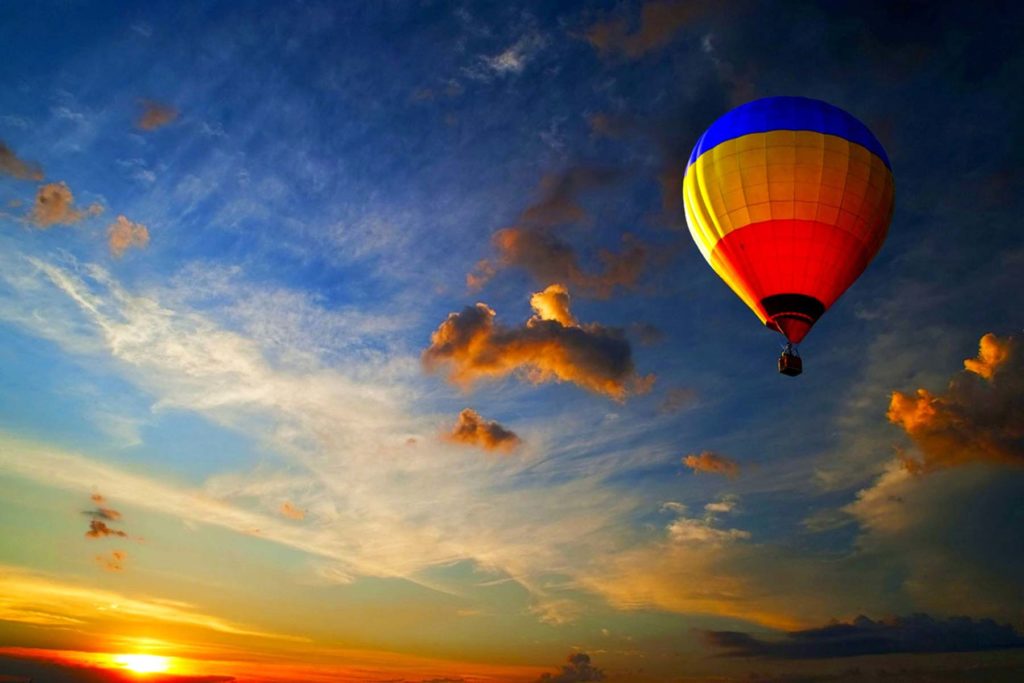 If you and your honey are looking for "couple" things to do in Philly, you'll have plenty of options. Here is a list of Philly date ideas:
Take a balloon ride to Philadelphia
Imagine getting down on one knee to pop the question or say, "I do," in a hot air balloon 1,000 to 3,000 ft above the ground. If that sounds like the perfect date spot, book your memorable balloon ride today!
If you're looking for the ultimate in Philly date ideas, you and your beloved need to schedule a balloon ride near Philadelphia, PA. Lancaster Balloon Rides have tours in Chester and Bucks County, where you float over rivers, farmlands, woodlands, and the Philly skyline.
You'll see amazing views while up in the air. You also can book a balloon ride for your engagement and wedding.
Lancaster Balloon Rides' Bucks County balloon lands 15 minutes outside Philadelphia in New Hope, PA. Before heading into the city, you can schedule a romantic date night at Stella of New Hope with river views of the Delaware River.
Do you and your loved one enjoy being near the water? Then wander through Schuykill Boathouse Row in Philadelphia. Boathouse Row hails from the 19th century with colorful boathouses that light up at night. Unfortunately, the lights won't go on for the remainder of 2023.
Morris Arboretum is a 92-acre arboretum built during the Victorian Age. It's located in the Chestnut Hill neighborhood in northwestern Philadelphia, with plenty of green space for a special occasion.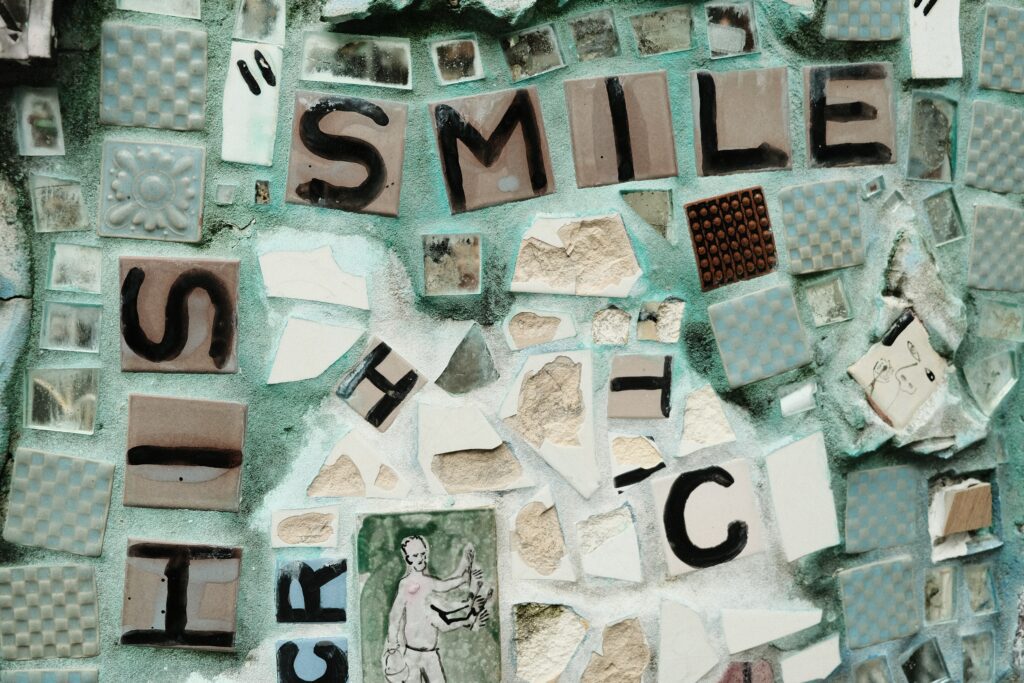 Stop by Philadelphia's Magic Gardens with your sweetheart if you love mixed-media art. Walk through Isaiah Zagar's outdoor gallery of tires, tiles, and other upcycled materials in a hodgepodge of spirituality.
You and your beloved can tour the outdoor gallery, work together on an art activity, and indulge in hands-on interpretive experiences, workshops, concerts, and exhibitions at the Magic Gardens.
Go back in time by visiting the Old City, Independence Hall, and the Liberty Bell
If you and your love want to visit Center City to learn more about the nation's birthplace, add these must-see stops including Old City, Independence Hall, and the Liberty Bell.
Here are other couple things to do in Philly's Center City:
Strike a pose at Love Park
Eat at Barbuzzo, a modern Mediterranean restaurant
Walk through Old City, where American history was born
Take in the Liberty Bell and Independence Hall
Enjoy City Food Tours in Center City Philadelphia.
Explore Philadelphia's Parks for the Perfect Outdoor Date
Philadelphia is home to 26 parks you can explore for an outdoor date. You'll have plenty of options and will take in amazing views from the different outdoor spaces in the city of brotherly love.
Take a break from city life and meander the trails at Wissahickon Valley Park
It's incredible to visit Wissahickon Valley Park within Philadelphia's city limits.
The amazing views include plants, animals, birds, and a restored covered bridge. Wissahickon Valley Park is a 1,800-acre, wooded gorge with 50 miles of trails for you and your date to enjoy via horseback, biking, and hiking.
Wissahickon Valley Park has an app you download and other maps to help you make the park one of your favorite spots to spend time with your beloved.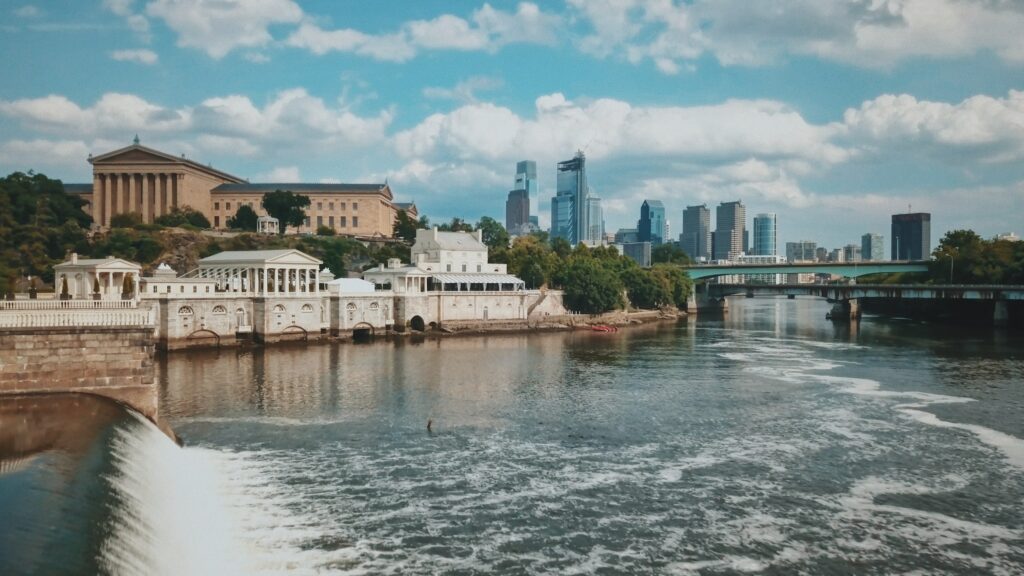 If you and your loved one enjoy the outdoors, bike along the Schuylkill River Trail. This trail takes you from Frackville, Schuylkill County, through southeastern counties, to Philadelphia. Over 75 miles of paved and crushed stone trails are available for you and your date to explore.
Bring a picnic basket to enjoy in Philadelphia's Fairmount Park
If you plan on visiting the Philadelphia Art Museum, pack a picnic lunch to sit under the trees at East Fairmount Park. This park sits on the edge of the Schuylkill River and is the first park in Philadelphia.
Include a Romantic Date Night as Part of Things to Do in Philly for Couples
If you're looking for the perfect romantic date night, you must go to Philadelphia. There are tons of places that fit the bill for Philly date ideas at night, including
Get the Best View of the Philadelphia Skyline and River Views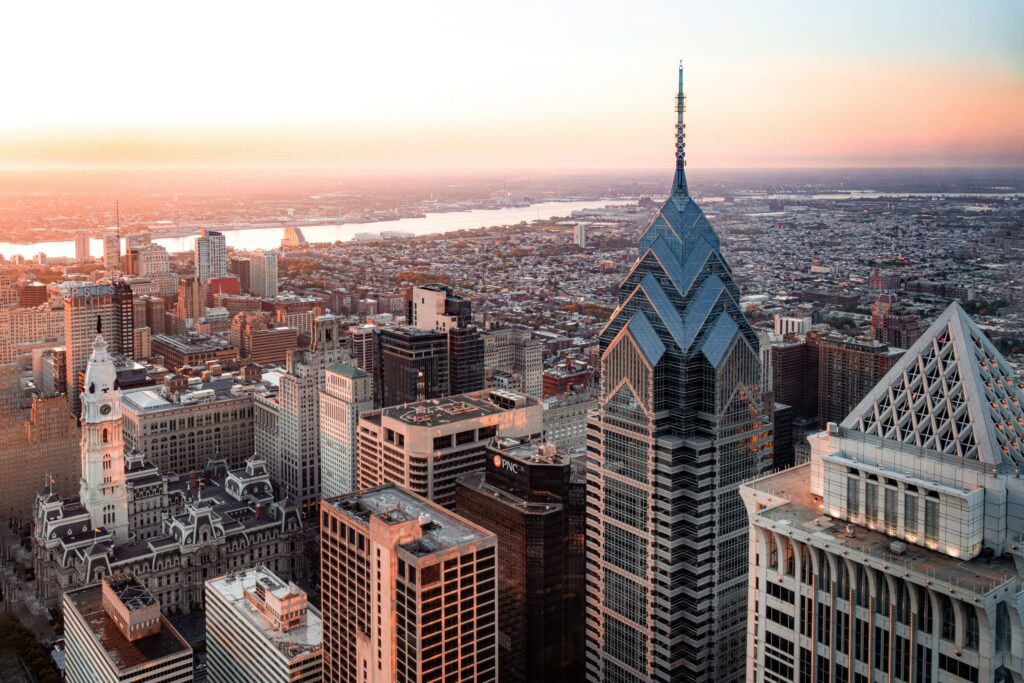 Philadelphia's skyline has amazing views and is the perfect date spot. There are six places where you can see Philadelphia's skyline:
City Hall Tower Observation Deck
Benjamin Franklin Bridge
XIX (Nineteen) at The Bellevue Hotel
Jean-Georges and JG SkyHigh at the Four Seasons Hotel
Rooftop bars in Center City.
If you prefer to be near the water, you can take in the river views at these spots:
Cherry Street Pier
Penn's Landing
Liberty Point
Spruce Street Harbor Park
Washington Avenue Pier.
Perfect Date Spot Ideas That Are an Hour's Drive from Philadelphia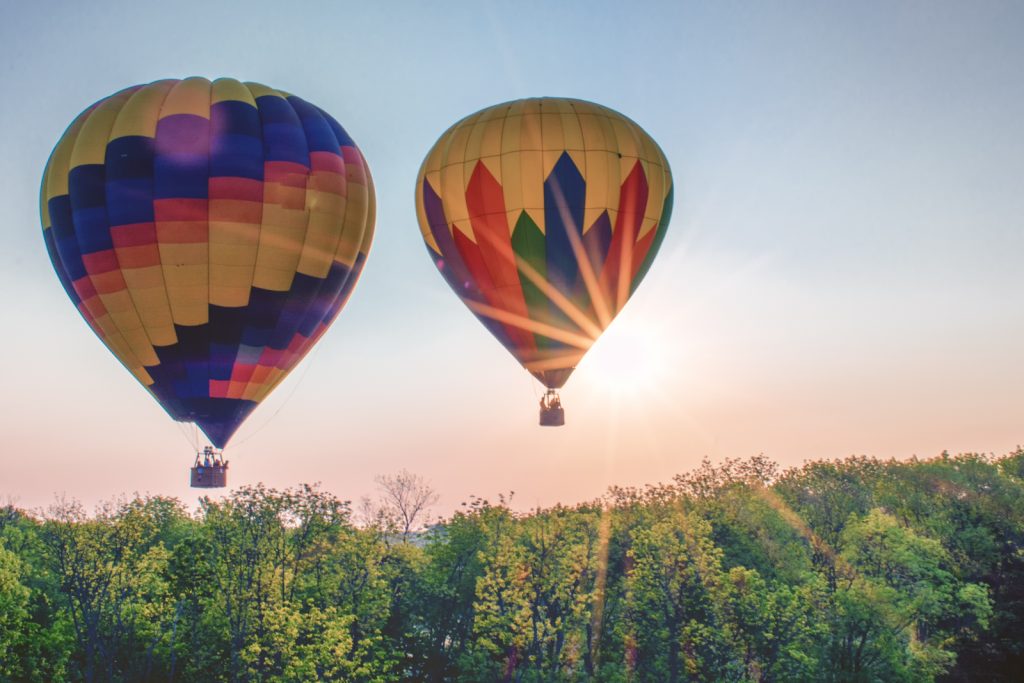 While Philly has so much you and your date can do in the city, going beyond the city limits has other perfect date spots you didn't realize. Here are the five best spots that are about an hour's drive from Philadelphia to check out:
Bucks County is rich in American history, quaint towns, and other romantic experiences. It's an hour's drive north of Philadelphia.
Lancaster Balloon Rides takes you and your date into a hot air balloon to view the beautiful region with river views, mountains, horse farms, woodlands, and the distant Manhattan, New York City skyline.
You can see an unobstructed view of the Philly skyline from a hot air balloon ride that takes off in Chester County. Your pilot will guide you to scenic views in Berks, Chester, and Montgomery Counties, right outside Philadelphia.
Drive to charming Chadds Ford to the Brandywine Conservancy and Museum of Art. The museum is located under an hour's drive from Philadelphia.
The museum features the works of N.C. Wyeth and Andrew Wyeth. Tour the Kuerner Farm that inspired Andrew's paintings. Walk through the artists' studios to see how they worked and enjoy the breathtaking views of Brandywine Creek, farmland, and rolling hills.
Visit Longwood Gardens in Kennett Square, Chester County. You can visit the indoor Conservatory to observe a green wall, the acacia passage, and the cascade garden.
The 200-acre outdoor gardens at Longwood Gardens provide three seasons of color with various plants and trees on the property. Longwood Gardens also hosts events to enjoy, such as its Festival of Fountains.
Nothing says love like chocolate and Hershey, PA, also known as Chocolate Town, is the place to go to make chocolate with your sweetheart.
Hershey's new museum, The Hershey Story, The Museum on Chocolate Avenue, is the perfect date spot with their Chocolate Lab Class. Hershey, PA is a two-hour drive from Philadelphia.
More Romantic Things to Do in Philly for Couples
Whether you're visiting Center City or taking a two-hour drive to Hershey, there are plenty of options for spending time with your darling. Here are some more ideas to consider from Lancaster Balloon Rides:
If you and your beloved are ready to spend a romantic getaway together, it must start with a hot air balloon ride with Lancaster Balloon Rides. Launch near Philadelphia through their Bucks and Chester County locations to see Philadelphia's skyline, rolling farmlands, horse farms, river views, and wineries. Book your perfect date spot at Lancaster Balloon Rides today!