Finding new and fun activities to try can be a challenge. When you're an adrenaline-filled thrill-seeker, it can be even harder to find exciting new things to do. Filled with fun and exciting outdoor activities, Pennsylvania is sure to get your heart racing and your adrenaline pumping.
Ready to test your limits? We're sharing our top 10 favorite things to do in Pennsylvania for thrill-seekers.
Calling All Adventure Seekers
Adventure seekers, unite! If you love thrills, can't get enough of trying new adventures and are ready to try your next adrenaline-packed activity, you're in the right place. Start with these 10 feats you'll never forget and will want to try repeatedly.
1. Visit The Happiest Place On Earth
Hersheypark is the premier family amusement park and water world with something for everyone. Genuine hospitality, thrilling rides and attractions, water fun, and live entertainment are part of the authentic Hershey experience that will make you "Hershey-Park-Happy."
Did we mention the town also smells like chocolate?
2. Soar High Above The Others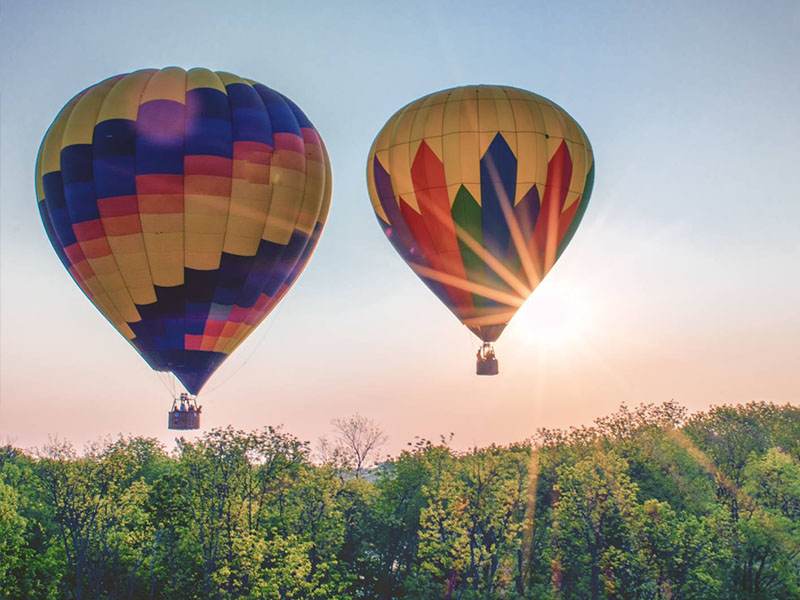 Explore your adventurous side from a whole new perspective with Lancaster Balloon Rides. This fun and exciting hot air balloon trip high into the sky are only for those daring enough to go up, up, and away.
Take in the scenic Central Pennsylvania views, breathe in the fresh air, and allow yourself to disconnect from those down below. This is an experience like no other that you will be talking about for years to come.
3. Enjoy Whitewater Rafting In The Tri-State Area
Whitewater rafting gives a thrill like no other, and the Lehigh River in Jim Thorpe, PA, is the perfect place to try it out. In this activity, you'll be surrounded by state park-protected mountains while enjoying 12 miles and 4-5 hours of whitewater rafting and breathtaking scenery.
Whitewater rafting is fun, thrilling, and memorable. Not only will you paddle through 17 sets of rapids, but you'll also laugh, get wet, and have a fantastic day outdoors.
4. Surf Lake Erie If You Dare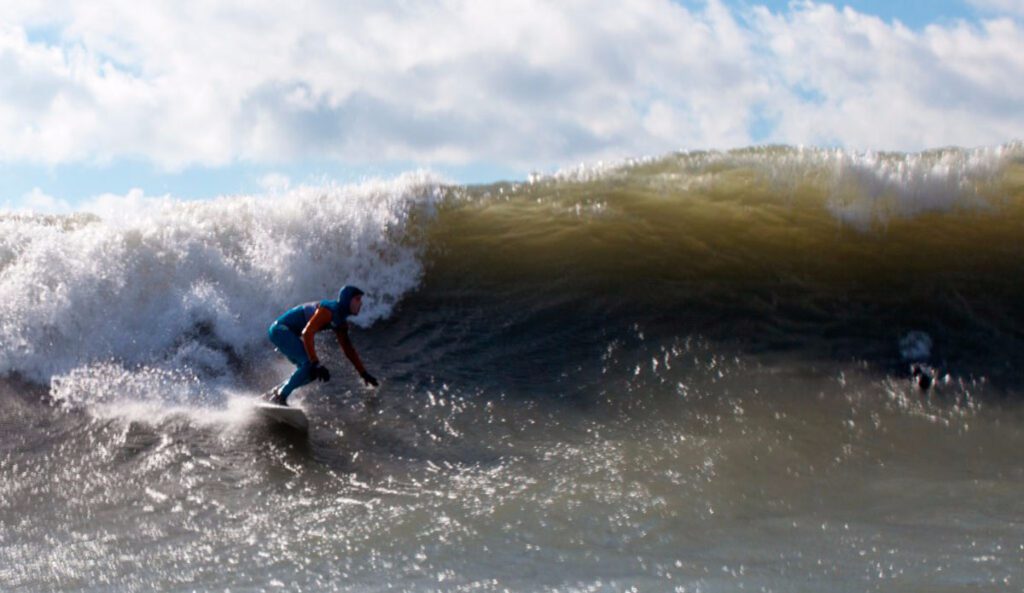 It can be done, but only under the right conditions. Lake Erie has some of the most inconsistent waves in the world. Gear up with a surfboard and a wetsuit because the best time for this activity is in the fall. This is when the weather starts to break, and on very windy days, relentless waves can be enjoyed by experienced surfers.
5. Hike Pulpit Rock and Pinnacle Loop
Discover this 9-mile loop trail located near Hamburg, Pennsylvania. This trail is generally considered a moderately challenging route, and it takes about 4 hours to complete from start to finish.
This is a trendy spot for backpacking, camping, and hiking, so you'll likely encounter other people while exploring. The best times to visit this trail are May through October. And you can bring your dog's friends, too, but they must be on a leash.
6. Gain A Bird's Eye View At Refreshing Mountain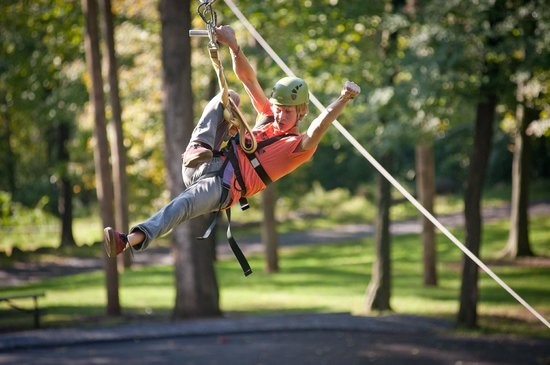 Explore from new heights and fly through the air on the zipline and ropes courses at Refreshing Mountain in Lancaster, PA. Outdoor adventures at Refreshing Mountain are endless, and whatever thrill you're seeking, you can bet they have it. Perfect for individuals, families, and groups of all sizes, this is a spot where you'll never have a dull moment. 
7. Balance On The Water At Marsh Creek
Enjoy SupYoga, a 60-minute SUP Yoga class encompassing yoga and pilates, all while balancing on a paddleboard. Think you have what it takes to stay on the board? We challenge you to find out! Whether you are a beginner to paddleboarding or yoga/pilates, all are welcome to this class and encouraged to come to try it out for a fun activity.
8. Go Underground At Penn's Cave and Wildlife Park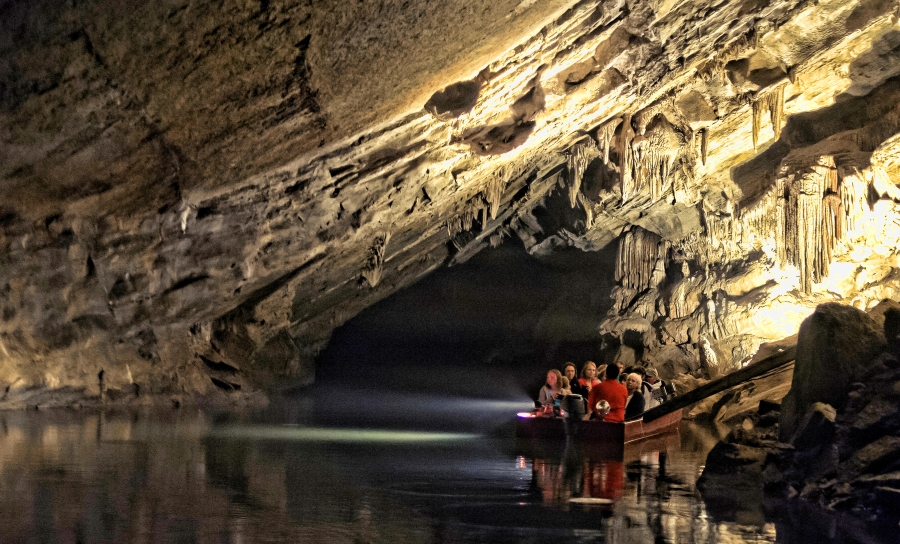 There are a few caves in Pennsylvania worth visiting, but what makes Penn Cave so unique is that it's the only one that includes an underwater river. You will first enter the cave by boat, an experience like no other. You can view the amazing underground sights and explore the caves hidden below the ground.
9. Scale Mountains In South Central PA
South Central PA offers endless opportunities to scale mountains, hike trails, and find your way through nature. Nestled along the Appalachian Trail, peaks of all sizes are accessible to hikers of all skill levels. So grab your hiking boots and a bottle of water before heading out!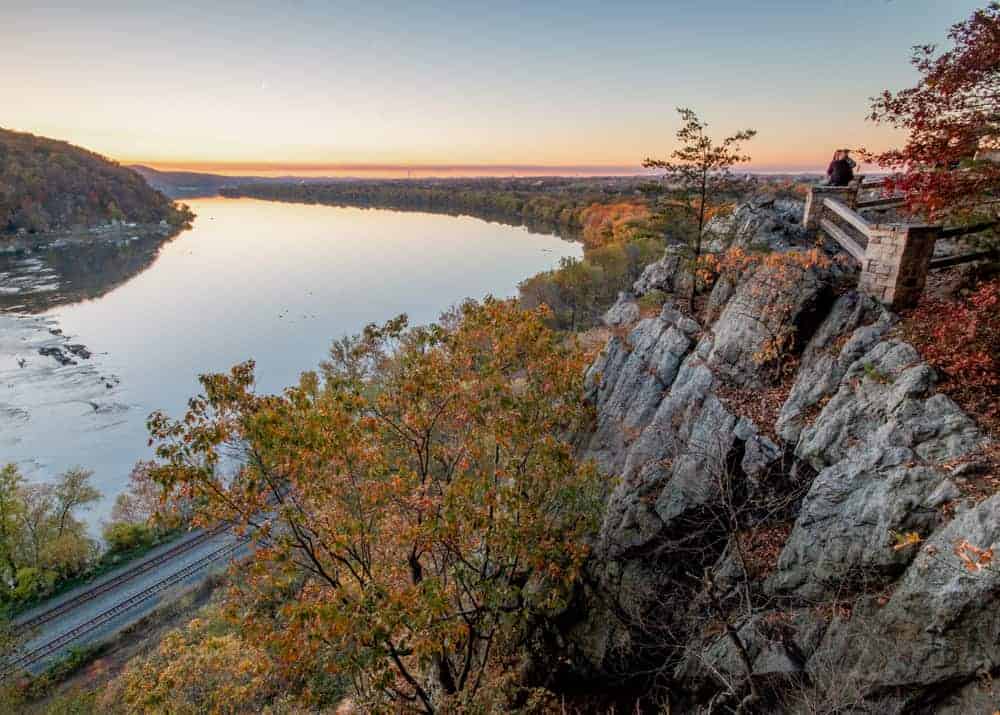 10. Explore The Susquehanna River
One of your best bets for various types of boating in Lancaster County is the Susquehanna River, and there are many places along the river that have access ramps, including Chickies Rock Park. Known as a water town, Columbia, PA, gives excellent access to the river with trails along the water, docks, entrances for kayakers, and more.
11. Take A Leap Of Faith Through The Clouds
For a speed freak who wishes to spend quality time at terminal velocity, throwing yourself out of an airplane remains the best method. However, Tandem skydiving allows beginners to feel the same adrenaline wallop as veterans. During a typical sunny day, Skydive Pennsylvania at the Grove City Airport in Mercer County flies something like 70 tandems up above 13,000 feet — and opens the door.
For about 60 seconds, there is only the roar of 120 mph wind in your face. Then pop — tranquility, and for seven minutes, you float gently back down, gazing out over the rolling hills, fields, and factory outlet stores.
Start Planning Your PA Adventure Today!
Looking for more extreme adventures or once-in-a-lifetime experiences you'll love? Check out our blog for other places to visit and book your balloon flight today!