Whether you're visiting the Philadelphia area or passing through en route to another destination, there are tons of fun things to do around Bucks County, PA, this summer, making it a must in your travels.
Bucks County, Pennsylvania, is a lovely countryside getaway ideal for travelers of all ages and interests. Located just north of Philadelphia along the Delaware River, Bucks County covers charming towns, including Bristol, Quakertown, Sellersville, Doylestown, New Hope, Newtown, and Yardley.
You can find beautiful outdoors, historical landmarks, quaint shops, endless restaurants, and so much more here. This appealing environment and the never-ending list of activities make it an ideal destination for those who want adventure and fun.
Explore Some of Our Favorite Things to Do around Bucks County, Pa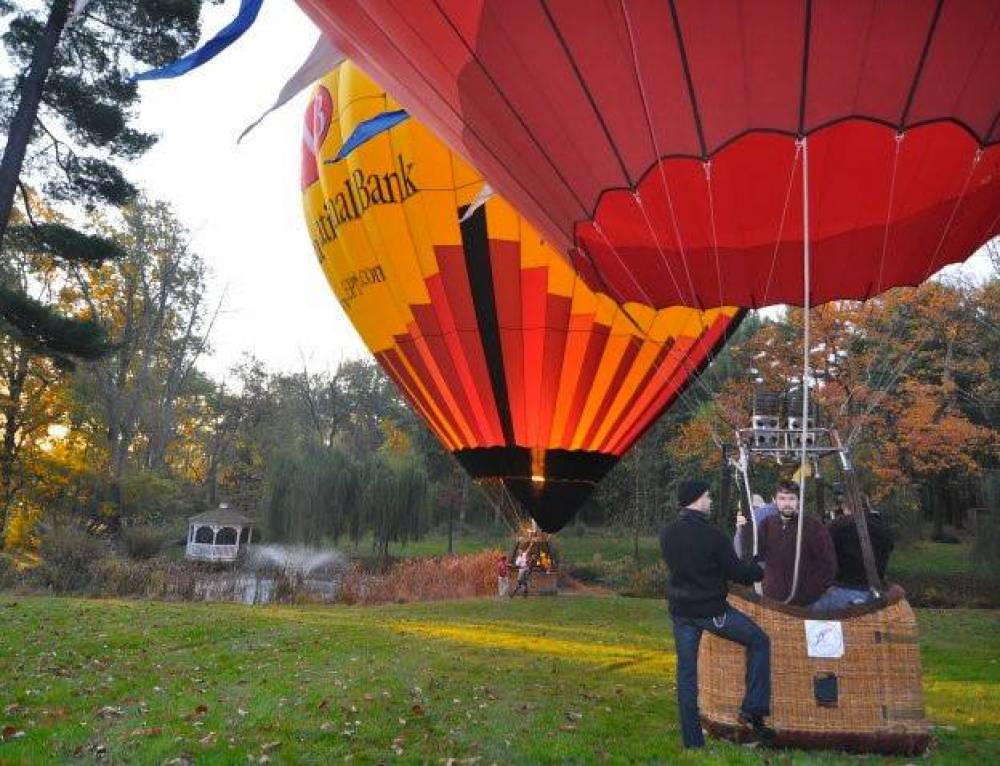 1. Ride the New Hope Railroad
New Hope Railroad is an antique coach pulled by a 1925 Baldwin Steam Locomotive on a narrated train along the New Hope Railroad. This train ride is perfect for explorers of all ages and brings historic transportation to Bucks County. Here, you can glimpse the travel of a bygone era on historic trains traveling over tracks laid in 1891 by the North-East Pennsylvania Railroad.
New Hope is a Delaware river town full of boutique shops and restaurants, the perfect setting for those wanting to explore during the day and into the evening.
2. Enjoy a Hot Air Balloon Ride
If you want to enjoy an extra special activity you won't soon forget, book a hot air balloon ride in Bucks County with Lancaster Balloon Rides. Soar above the clouds and take in the incredible views Bucks County offers. Whether you go up solo or take a special someone with you, grab your camera and snap some shots of the picturesque countryside. Book your unforgettable ride today!
3. Tour a Castle
If a castle is on your list of must-sees, Fonthill Castle is the perfect stop for you. Built between 1908 and 1912, Fonthill Castle is a National Historic Landmark and was once home to Henry Mercer. The beautiful building boasts more than 44 rooms, 18 fireplaces, and 200 windows, with interior walls, floors, and ceilings elaborately adorned with handcrafted, one-of-a-kind tiles. Groups are welcome, or individuals can stop in during business hours. For larger groups, reservations are recommended.
4. Shop at Peddlers Village
In addition to shopping, dining, and strolling in one of Philadelphia's top attractions, guests can enjoy year-round events and festivities at Peddlers Village. The quaint shopping area hosts specially-themed months, weekend celebrations, comedy nights, murder mystery events, outdoor movies, fall-themed scarecrow displays, and colorful Christmas light displays with additional holiday attractions.
5. Spend a Weekend at Sesame Place
Sesame Place Philadelphia is ideal for families and kids of all ages to learn, explore, and have fun. Located just 30 minutes from Philadelphia, the park has over 25 attractions and offers three live shows, a daily parade, and everyone's favorite furry friends. The park is based entirely on the children's educational television program Sesame Street and includes a variety of rides, shows, and water attractions perfect for younger ages. It is also the first theme park in the world to become a certified autism center.
6. Visit the Beautiful Exhibits at Michener Art Museum
The Michener Art Museum is a popular museum of American art, showcasing a world-class collection of Pennsylvania Impressionist paintings and many special and permanent exhibitions. These additional exhibits include the work of historical and contemporary painters, sculptors, photographers, and furniture designers. If you're an art lover or want to learn about American culture, this museum is a great place to do it!
7. Visit Local Farmers' Markets
If you love window shopping, antiquing, and exploring vendor stands, the unique antiques and collectibles at Quakertown Farmers Market are right up your alley. Get inspired to freshen up your space with their selection of constantly rotating vendors, and enjoy free events all year round!
At this market, you can find food, clothing, and more than 100 vendors available on any given Friday, Saturday, or Sunday. Shop in heated and air-conditioned comfort year-round, and enjoy free parking for more than 2,500 vehicles.
8. Get Out in the Great Outdoors
Don't miss out on all the fun, family-friendly outdoor activities in Bucks County! Bowman's Hill Wildflower Preserve has native wildflowers, ferns, shrubs, and trees in trails, woods, meadows, ponds, and creeks. The visitor center has exhibits, a gift shop, and educational programs for children and adults.
Explore Bucks County This Summer!
Start checking off your list of things to do around Bucks County, PA, this summer! If you're looking for other local activities to try, check out our experiences for additional resources and ideas.