As the largest independent city in the US, Baltimore, Maryland, is one of the most spectacular cities and has something to offer every one of its visitors from near and far. With attractions and activities for all ages and interests, Baltimore is a fun spot to visit for those seeking a little bit of everything.
From sightseeing and the beautiful inner harbor to shops, restaurants, and more, this list of 10 things to do around Baltimore will surely have you planning your next trip there soon.
Things to do Around Baltimore
1. Float up in a hot air balloon in Baltimore
We know the Inner Harbor is the first stop for many Baltimore travelers. But before you visit the National Aquarium, Maryland Science Center, Power Plant, and Historic Ships, get a birds-eye perspective of all the city offers.
Lancaster Balloon Rides operates hot air balloon rides above the tallest buildings in downtown Baltimore. Take in the beautiful city during your Baltimore hot air balloon rides.
2. Take a walking tour of Fell's Point
Waterside Fells Point is known for its hip pubs and taverns, with live music and delicious seafood joints serving Chesapeake Bay crab cakes and oysters of all kinds. Take a walking tour of the area and pop into every cute shop and restaurant that sparks your interest.
Small galleries, record stores, fashion boutiques, and eclectic restaurants line the cobblestone streets along the harbor and main square. The Frederick Douglass-Isaac Myers, Maritime Park Museum, explores African-American nautical history in a former industrial building.
3. See the birthplace of the Star-Spangled Banner
Fort McHenry, best known for its defense of the city successfully during the famous Battle of Baltimore, inspired Francis Scott Key to write the well-known "The Star-Spangled Banner." When visiting Fort McHenry, you can't help but imagine the words from the song coming to life in front of you. Whether you're a history buff, a nature lover, or just looking for something fun to do, you should add this iconic destination to your itinerary.
4. Visit the Walters Art Gallery
The Walters Art Museum is among America's most distinctive museums, highlighting the connections between people and art from various cultures worldwide. The Walters' collections, exhibitions, and education programs engage the City of Baltimore with global audiences. Many visitors come to the museum with little knowledge and walk away learning all about history.
The Walters is free for all and a great activity whether you're solo or with a group. The museum's campus includes five historic buildings and over 36,000 art objects. Learn about many different things, including 19th-century paintings of French country and city life to Ethiopian icons, richly illuminated Quran and Gospel books, ancient Roman sarcophagi, and Buddha.
5. Visit the National Aquarium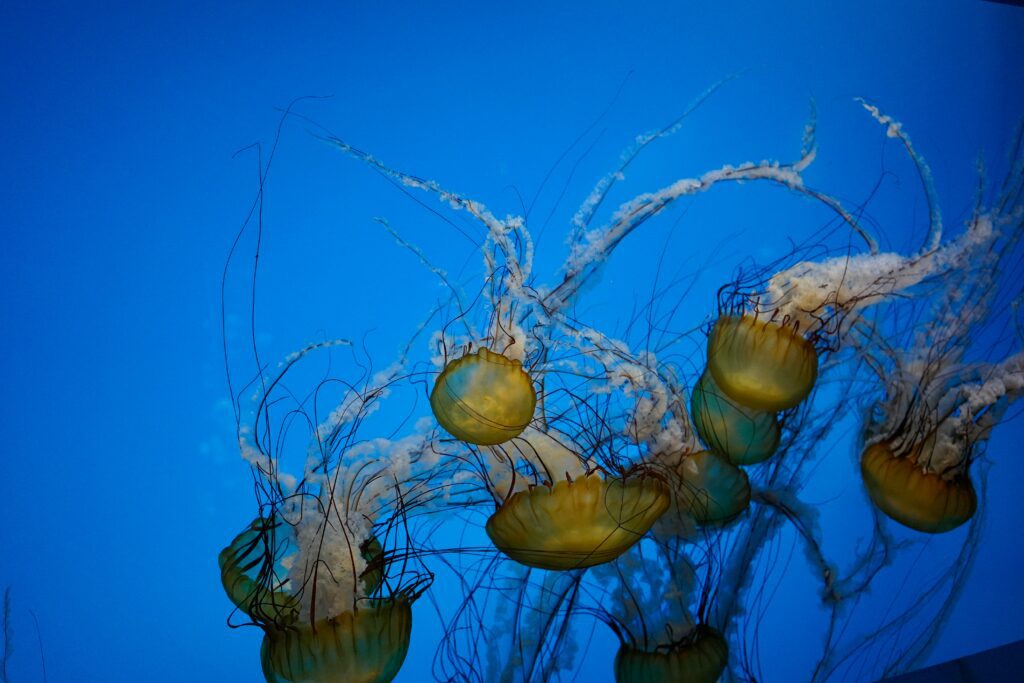 The National Aquarium – also known as National Aquarium in Baltimore and formerly known as Baltimore Aquarium – is a non-profit public aquarium located near the inner harbor on Pier 3 of downtown Baltimore. The aquarium is a wonderful place for adults and children alike, showcasing many unique species of animals and offering demonstrations and educational sessions throughout the week.
Besides the stunning habitats, you can enjoy 4D immersion films about marine life and engage with some of the aquarium's smaller animals, including the Australian bearded dragons, tiger salamanders, and hyacinth macaws.
6. See one of America's oldest cathedrals
The Basilica of the National Shrine of the Assumption of the Blessed Virgin Mary, known more commonly as the Baltimore Basilica, was the first Roman Catholic cathedral built in the United States. As the oldest standing cathedral, it was among the first major religious buildings constructed in the nation after the adoption of the U.S. Constitution and can be visited by both tourists and locals in the Baltimore area.
7. Enjoy a baseball game
America's favorite pastime is front and center at Camden Yards, home to the Baltimore Orioles. Enjoy a ball game with food, drinks, and all your favorite players at the stadium located in downtown Baltimore. After making a day of activities by the harbor, hop over to the ballpark and cheer for the hometown team. Be sure to wear their signature orange color, too!
8. Walk through the Baltimore Museum of Art
The Baltimore Museum of Art connects art to the people of Baltimore and Baltimore to the rich history around the world. Much of the art here embodies a commitment to artistic excellence and social equity in everything from art presentation, interpretation, and collecting to the composition of the people who run it and those who visit.
9. Stop by American Visionary Art Museum
The American Visionary Art Museum is an art museum located in Baltimore, Maryland's Federal Hill neighborhood at 800 Key Highway. The museum specializes in the preservation and display of outsider art. It is the official national museum, education center, and repository for intuitive, self-taught artistry.
10. Take a short trip to Lancaster, PA
Lancaster, PA is a short drive from Baltimore and offers quaint shops, restaurants, art galleries, and more – all with a small-town feel and a neighborly welcome.
Plan your visit to Baltimore, MD, today!
Looking for a better view of all that Baltimore has to offer? Book your flight with Lancaster Balloon Rides now. Lancaster Balloon Rides (only ~1:30 away from downtown Baltimore) schedules balloon launches at sunrise and sunset each day, all year round!