Amish Country Pennsylvania attractions offer a simpler lifestyle: horse-drawn buggies, handmade quilts, and farm-to-table dining. It's not just a tourist spot; it's a step back in time.
Travel to downtown Lancaster, which has many shops, cafes, and Lancaster Central Market that has been around since the 1730s. It's a mix of old and new that's hard to beat.
You can visit a local amusement park, a history museum, and the Amish Experience for classic tourist attractions in Lancaster. Perfect for kids or anyone young at heart.
Take in a hot air balloon experience with Lancaster Balloon Rides. You can view Lancaster County's heartland from up in the air. Read this blog post to learn of the many stops you can make at tourist attractions in Lancaster, PA.
Quaint Amish Villages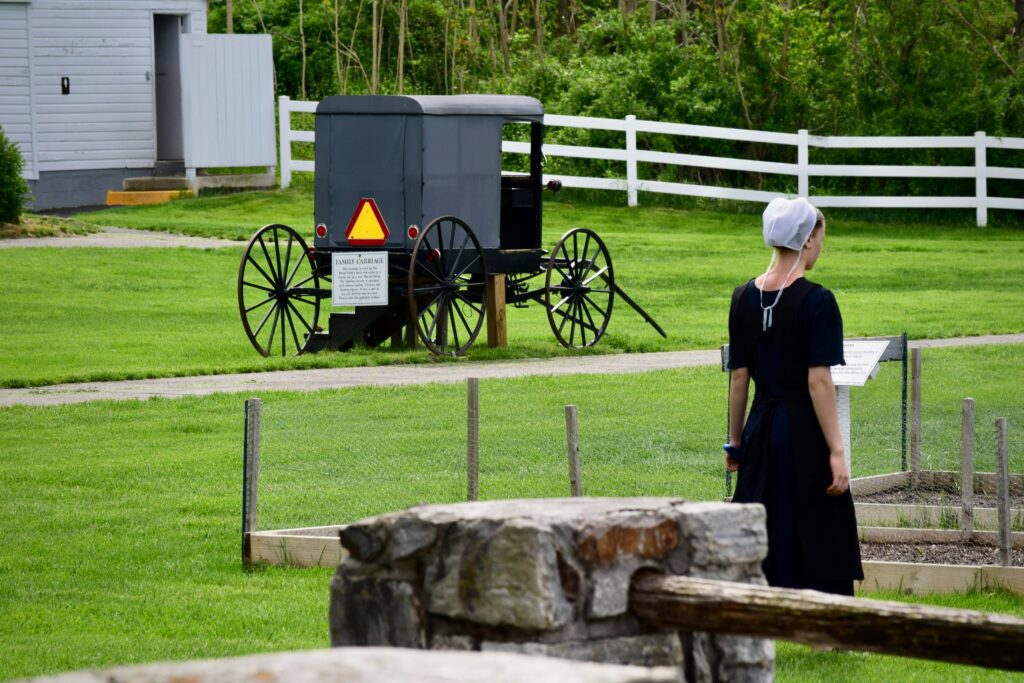 If you're making a day trip to tourist attractions in Lancaster, make sure that you visit a quaint Amish village for an interactive educational experience, such as:
This glimpse into an Amish community includes a petting zoo, an Amish schoolhouse, a scooter run, and a corn maze. Plus, you can take a self or a guided tour through the 15-acre farm that an Amish family once owned.
Fall is a beautiful time to visit The Amish Farm & House. Enjoy their Fall Farm Days and Trick or Treat on the Farm.
If you want an authentic Amish experience, visit Old Windmill Farm, a working Amish farm where you can enjoy the local Amish community.
Old Windmill Farm's Fall Amish Farmhouse Experience includes pressing apple cider, making butter, putting bread in the oven, and sitting down to enjoy this special treat at the family's heirloom table.
To learn more about the Amish's fascinating history, visit The Amish Village in Ronks, PA. The Amish Village offers three tours that immerse you in Amish culture. You'll experience Amish traditions, baked goods, and walk through an Amish farmhouse.
Shopping Destinations
If you're making a day trip to Lancaster to find great deals at our shopping outlets, you'll find plenty of opportunities along the major routes in eastern Lancaster County.
Whether you're looking for Amish-made furniture, keepsakes, gifts, or clothing, you'll find a treasure trove at the best tourist attractions in Lancaster.
Here is a sample of must-visit shopping destinations:
It's back-to-school time, so visit Tanger Outlets for your favorite brands at outlet prices. Tanger Outlets has 1,100 parking spaces and walkways that connect the stores. So you park once and meander through the outlets to reach your favorite shops.
Good's Store is one of the best secret Amish Country Pennsylvania attractions with its low prices and friendly customer service. Good's Store sells toys, fabrics, home goods, cookware, and clothing.
If you're looking for unique shops and restaurants, visit Kitchen Kettle Village, one of many Intercourse, PA attractions. Buy one-of-a-kind Pennsylvania German pickles, jams, relishes, and other canned and baked goods at the Jams & Relish Kitchen. Enjoy the harvest at Kitchen Kettle Village with their fall events.
Watch local craftsmen pour and dip candles at the Old Candle Barn's candle factory, another one of several Intercourse, PA attractions. Visit the gift shop, and you'll find candles, home décor, potpourri, homespun dry goods, pottery, and much more.
Historical Landmarks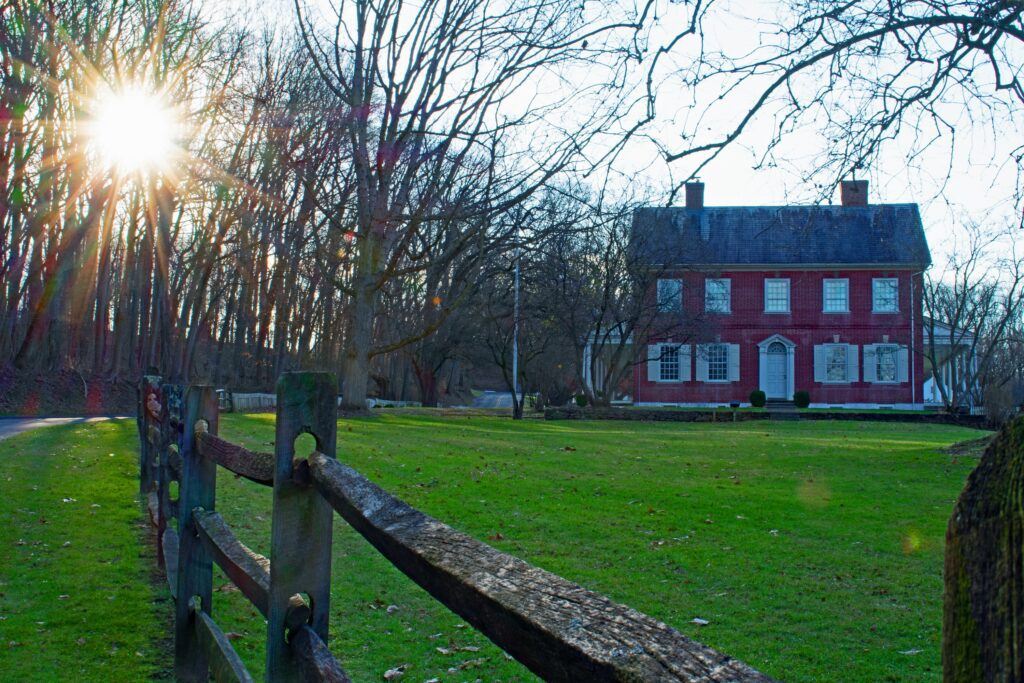 Lancaster County's history dates back to the Revolutionary War and our Pennsylvania German roots. You can explore our fascinating history at Lancaster, PA attractions.
Check out these attractions near Lancaster, PA, that are rich in history:
Visit the Ephrata Cloister in northeastern Lancaster County to learn about a monastic religious group founded by Conrad Beissel. The Ephrata Cloister's contributions include Frakturshriften (German calligraphy), a cappella music, and their printing press, including the 1,500-page book Martyrs Mirror for the local Mennonite communities.
Learn the rich history of the Pennsylvania Germans when you explore Landis Valley Village and Farm Museum. Landis Valley Village and Farm Museum is an educational experience for the entire family as you tour the historic homes, barns, and other artifacts from over 100 years ago.
Visit the home of General Edward Hand, the Adjutant General to George Washington, a history museum within the Lancaster County Central Park. Learn about 18th-century Lancaster's fascinating history while viewing late-Georgian architecture and Lancaster County decorative arts.
Go to 1719 Herr House, the oldest Mennonite meeting house in the Western Hemisphere. It's one of the best educational experiences attractions near Lancaster, PA. Fall activities at Hans Herr House include the Bookworm Frolic on September 14th and the Maize and Snitz Fest on September 30th.
Tourist Attractions in Lancaster, PA: Cultural and Artistic Delights
If you love art and sampling Lancaster culture, you'll find plenty to do in Lancaster City and nearby towns. Strasburg, PA attractions, and other Lancaster, PA attractions fit the bill for history buffs, train enthusiasts, and art lovers.
Plan your day trip to include:
The Demuth Museum is also home to the Lancaster Museum of Art. Through September 24th, the Demuth Museum's exhibit, Capturing Community: Inside an American Salon, explores the American Modern Art Movement in the early 20th century and how Alfred Stieglitz influenced artists in the Stieglitz Circle.
Perfect for pre-K through 8th grade, the Lancaster Science Factory integrates STEM concepts through fun activities and discoveries. Special events include the Chemistry Magic Show on September 30 and the free First Friday event each month.
The National Toy Train Museum is one of Strasburg, PA attractions that's home to the Train Collectors Association. Toy train enthusiasts and families with kids will enjoy visiting this history museum. The museum boasts of having one of the world's most extensive toy train collections.
Dedicated to all of the railroads in Pennsylvania, the Railroad Museum of Pennsylvania tells the history of Pennsylvania railroads from now to yesterday. The history museum is another one of Strasburg, PA attractions.
Farmer's Markets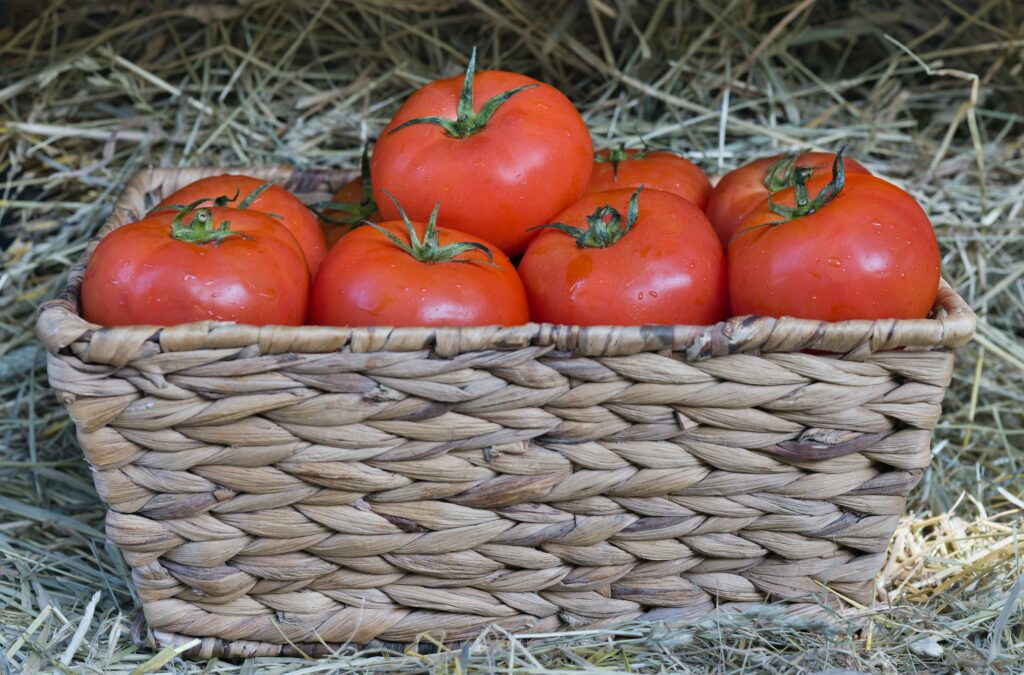 Going to market is a weekly task that many Lancaster families do to buy fresh produce, talk with friends at one of the many food vendors, and find crafts that add appeal to their homes.
You, too, can visit the many farmer's markets near Lancaster, PA. Here are the best farmer's markets to tour:
The oldest farmer's market in Lancaster County is one of the tourist attractions in Lancaster, PA. The market is open Tuesdays, Fridays, and Saturdays, where you can find a cornucopia of food, produce, and other treats.
Visit the Bird-in-Hand Farmer's Market near Lancaster Balloon Rides on select days (see their website for fall hours). You'll find tasty treats, crafts, quilts, t-shirts, old-fashioned toys, and more.
In Ephrata, PA, Green Dragon Farmers Market and Auction is open every Friday from 8 a.m. to 8 p.m. Buy fresh produce, baked goods, meats, cheeses, crafts, and other fun things.
Located in Manheim, PA, Roots Country Market and Auction features local produce, baked goods, homemade dog and cat treats, the Old Mill Flea Market, and a Christmas Show on Saturday, November 18, 2023.
Pennsylvania Dutch Food
In Lancaster County, we love good food that's made from scratch. There are plenty of Lancaster, PA, attractions to choose from, including Miller's Smorgasbord Restaurant & Bakery in Ronks, Shady Maple in East Earl, and Yoder's Restaurant & Buffet in New Holland.
Want to try local Pennsylvania German restaurants that aren't busy attractions near Lancaster, PA? In that case, you want to go to:
Practical Information for Fall Fun in Lancaster, PA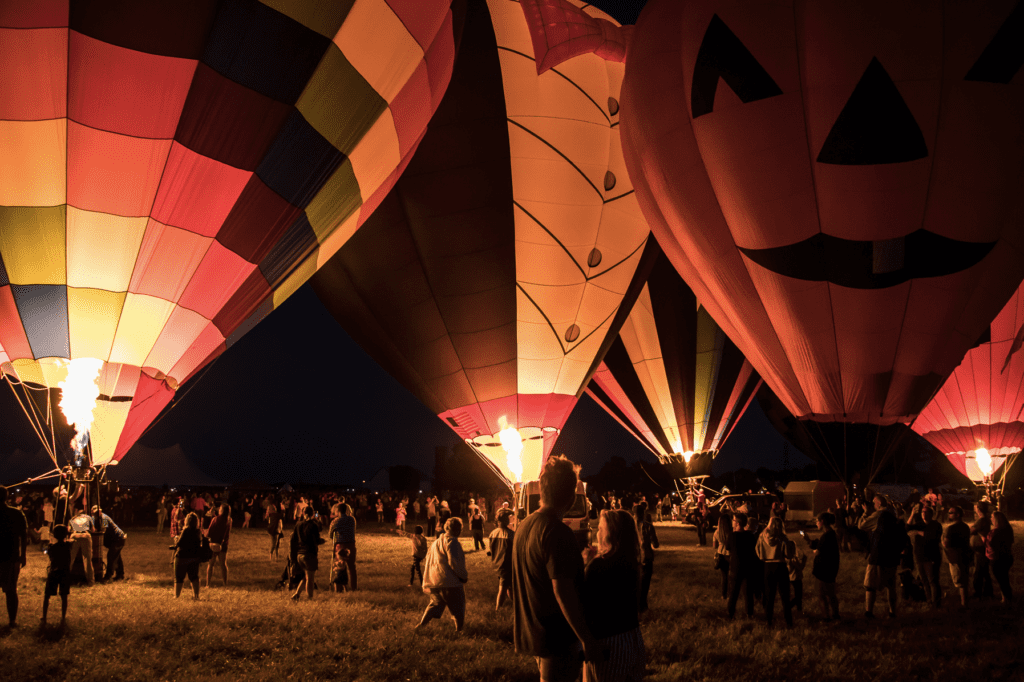 Fall is a fun time in Lancaster County with harvest celebrations, arts and crafts shows, fairs, and festivals.
Also, the Lancaster County roads are busier in the fall, with farmers sometimes using the roadways to get from one field to another, so always drive with care.
September and October are hopping times in Lancaster County with street fairs and festivals. Here are some that you may want to visit on your day trip or weekend getaway:
Find More Lancaster, PA Attractions
If you are still looking for something, head to Lancaster Balloon Ride's blog to read about more things to do near Lancaster, PA. And don't forget to book your hot air balloon flight today!