If you've never visited Gettysburg before, you probably associate it mainly with the Civil War and 1863's battle. But Gettysburg offers much more than just its rich history. While there is plenty to do in the area for our history buffs, there are many other hidden gems and Gettysburg attractions you may not have heard of – but we highly encourage you to check them out.
If you're planning to visit the historic area any time soon, be sure to add these 12 things to do around Gettysburg to your list. Whether you like shopping, learning about the local happenings, or hanging out and exploring the area, we've got you covered.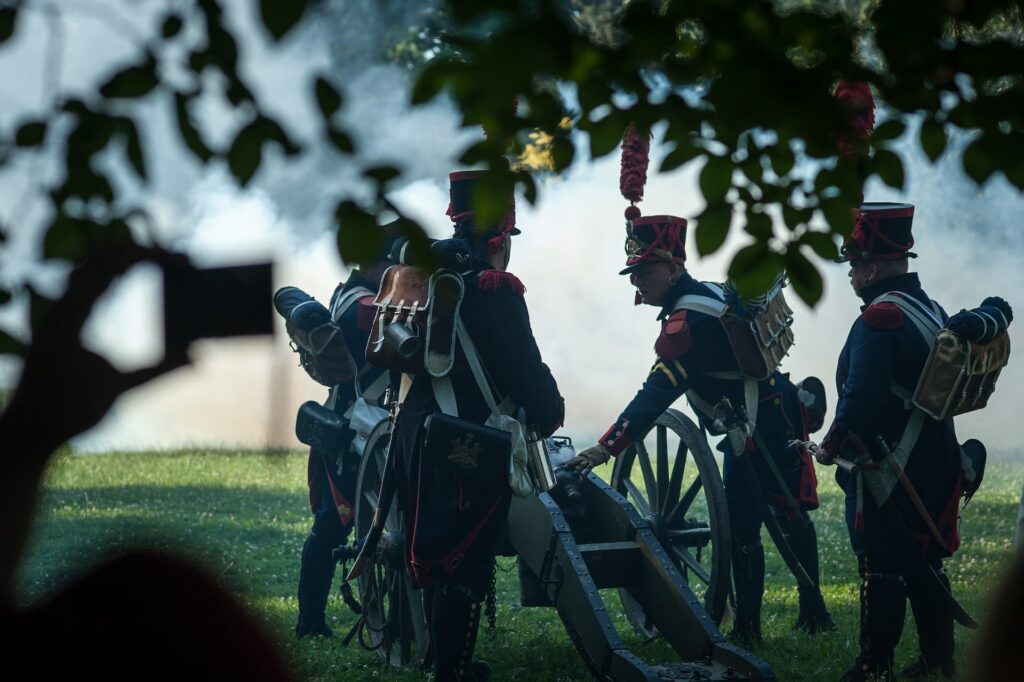 Top Attractions Near Gettysburg
1. Learn about Gettysburg Battlefield
If you love history or are interested in learning more about the local area, the Gettysburg Battlefield is a great place to start. With miles of history to explore, you can see all the landmarks crucial to the Civil War in 1863. There are also quite a few hiking and walking paths that allow you to slow down and walk exactly where the soldiers walked years ago.
2. Soar up in a hot air balloon ride near Gettysburg, PA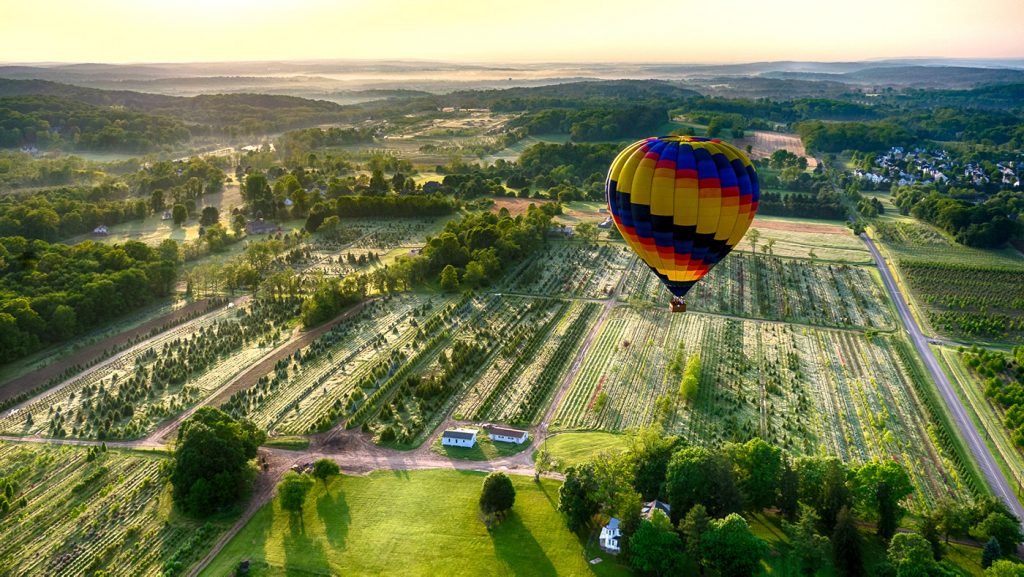 It's no secret that Gettysburg and the surrounding areas showcase beautiful landscapes and vast mountains around the area. If you're looking for the very best view of Gettysburg and beyond, consider the magic of riding high above the clouds in your own private hot air balloon tour. Whether you want to see all the views or have an extra special occasion in mind, hot air balloon rides with Lancaster Balloon Rides are one of the most perfect things to do around Gettysburg.
3. Walk through the Soldiers' National Cemetery
The Soldiers' National Cemetery is the national cemetery located in downtown Gettysburg that was created for more than 3,500 Union casualties from the Battle of Gettysburg in the Civil War. Numerous monuments stand in both the cemetery and battlefield to commemorate the Union and Confederate troops who fought in the famous battle there years ago.
At the cemetery's dedication on November 19, 1863, President Abraham Lincoln rose to deliver "a few appropriate remarks," now known as the Gettysburg Address.
4. View Gettysburg Cyclorama
The Gettysburg Cyclorama depicts one of the most dramatic moments of the Civil War. This IMAX experience showcases the day of the Battle of Gettysburg, surrounding visitors with a life-like portrayal of Pickett's Charge. This is a unique experience and an excellent way to learn about the local history from a new perspective. Especially on days you're visiting and don't want to be outside, this historical attraction is a wonderful activity to try.
5. Grab local goodies at Hollabaugh Bros.
In the beautiful winding hills of Adams County, you can find the heart of apple country with endless orchards lining the hilly fields. Hollabaugh Bros. is one of the many farms boasting apple orchards and delicious apple goodies for visitors and locals alike.
You can tour several different orchards and farms where you can pick fruits like apples, peaches, and blueberries. At Hollabaugh Bros., you can find many fruit festivals throughout the year and take cooking and canning classes on many weekends.
6. Hike up Little Round Top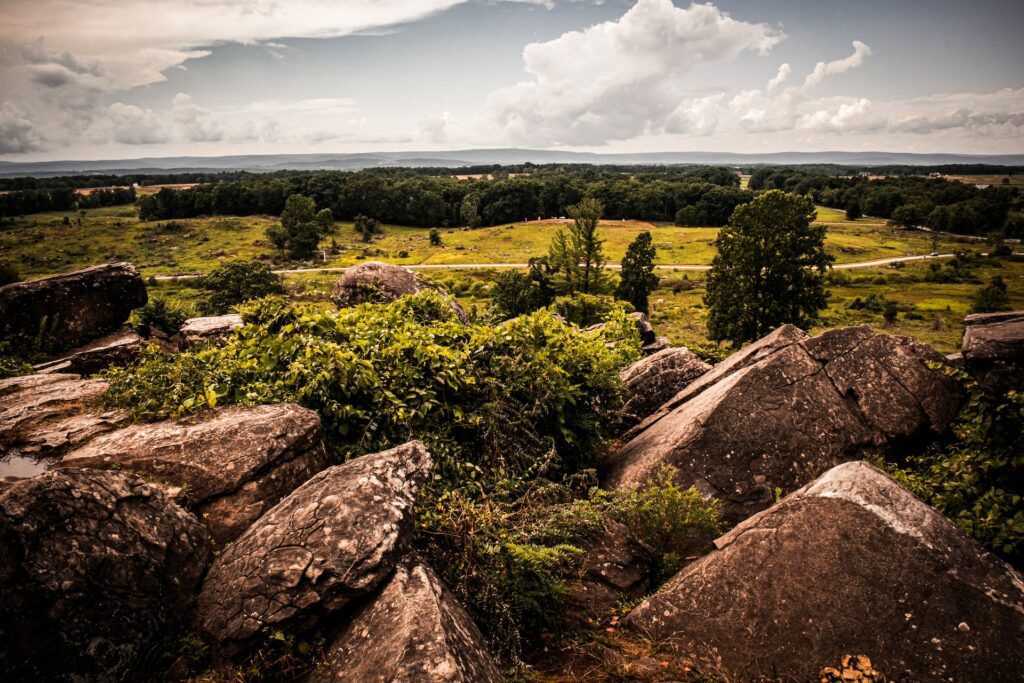 Stopping by Little Round Top is one of the most popular things to do around Gettysburg. Little Round Top is the smaller of two rocky hills south of Gettysburg and was the site of an unsuccessful assault by Confederate troops against the Union left flank on July 2, 1863, the second day of the Battle of Gettysburg.
Explore the area's hiking trails, historic landmarks, and preservation of the natural vegetation. Visitors can immerse themselves into the historical landscape essential to understanding the three-day Battle of Gettysburg here at Little Round Top.
7. Swing by Mister Ed's Elephant Museum & Candy Emporium
Mister Ed's Elephant Museum & Candy Emporium is one of Gettysburg's most unique attractions and with good reason. As a local staple of the Gettysburg area for decades, the candy shop and gardens feature more than 12,000 elephant figurines, circus souvenirs, and political paraphernalia, which the owner, Mister Eds, began collecting after he and his wife received an elephant gift at their wedding.
8. Visit the Jennie Wade House
The Jennie Wade House is an authentically furnished shrine dedicated to the late Jennie Wade. Jennie was just 20 years old in 1863 when a rifle bullet pierced through her home's doors and claimed her life during the Civil War. At the house, you can learn about Jennie's favorite activities, like making dough, and see artifacts from that fateful day, including the artillery shells and blood-stained floorboards.
9. Get your shopping on at the Outlet Shoppes at Gettysburg
Shop til you drop and bring home some goodies that aren't tied to the Civil War at the Gettysburg premium outlets. With stores for everyone on your shopping list, this outdoor outlet center is the perfect place to spend the afternoon and step outside downtown. You can even grab lunch and enjoy the outdoors when visiting the outlet shops.
10. Explore the Eisenhower National Historic Site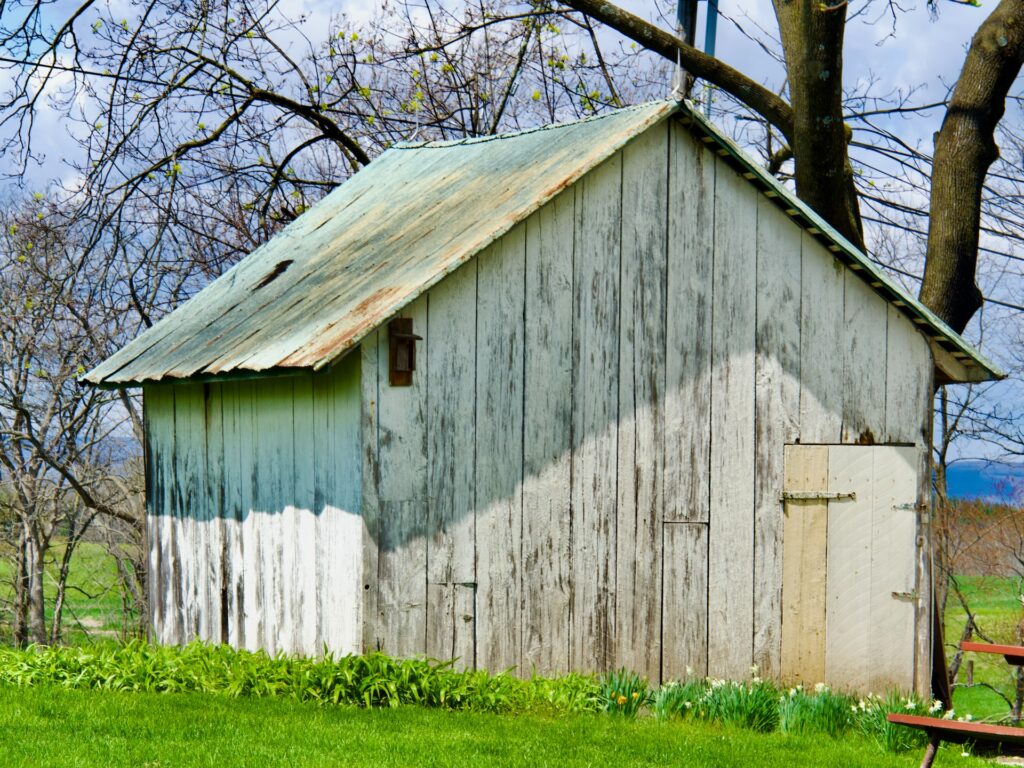 The Eisenhower National Historic Site preserves the farm of General and 34th President Dwight D. Eisenhower. This history site is adjacent to the Gettysburg battlefield and served the president and first lady as a weekend retreat and meeting place for world leaders back in their time.
With its peaceful setting and view of South Mountain, the Eisenhower National Historic Site was a peaceful escape from Washington, DC, and a beautiful setting for leaders to reduce Cold War tensions.
11. Grab a bite in The Heart Of The City
During your exploring, you are sure to work up quite the appetite. For all your food and drink needs, head into the heart of downtown, where many restaurants, pubs, and bars are open featuring all kinds of cuisines.
The Gettysburg Farmers' Market is one of our favorite places to grab local food, crafts, baked goods, wines, and more. The market is open every Saturday morning from 7 a.m. to 12 p.m. during the season, extending from the end of April to the end of October.
12. Enjoy the outdoors at Land of Little Horses
The Land of Little Horses is a theme park located just outside downtown Gettysburg at 125 Glenwood Drive. Open daily from 10 a.m.-5 p.m, The Land of Little Horses offers numerous miniature horses to ride along with a playground, nature trail, and a picnic area. There are also many opportunities to pet, feed, and groom the horses. This is the perfect spot for children and those who love animals. Ride ponies, check out their gift shop, and prospect for gems around the property while enjoying many outdoor activities.
Explore Gettysburg from the Best Vantage Point
With so much to see in the Gettysburg area, you may want to view it from the best vantage point available – high above the clouds! Find out more about hot air balloon rides near Gettysburg, and start planning your list of the best things to do around Gettysburg today!