This summer is still heating up, and you may need some fun and unique activities still to try. While the Philadelphia area offers endless opportunities for adventure, exploring, and things to do, the city can get quite crowded, and tourists may deter you from popular spots. 
But Chester County is a wonderful place to travel to with fewer crowds and memorable summer fun. Chester County, also known as Chesco, retains the old-world charm that takes one back to the good old days and is an accessible travel destination for those coming from Philadelphia, central Pennsylvania, Maryland, Delaware, or somewhere in between. Perfect for a day trip, a stop on your road trip, or an even an overnight getaway. 
Fun Things To Do Around Chester County, PA This Summer
Check out nine of our favorite fun activities you should add to your bucket list for this summer in Chester County.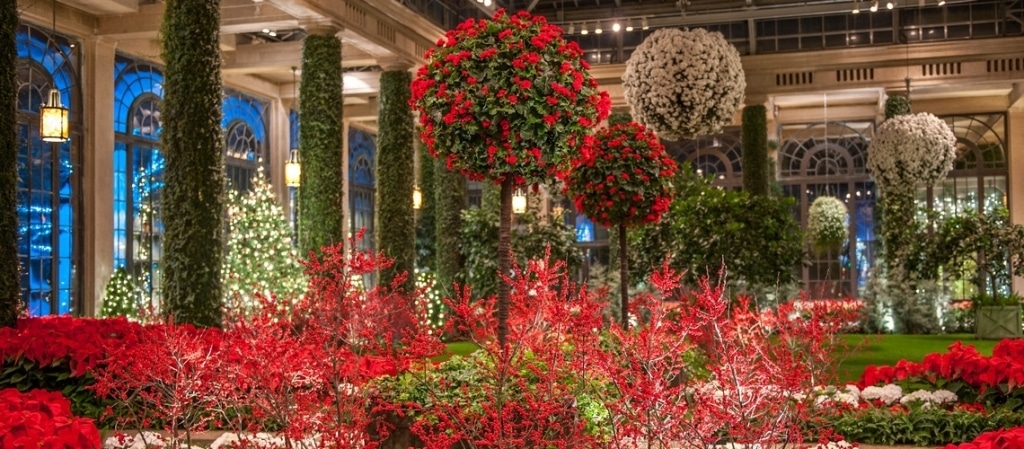 Longwood Gardens
The Longwood Gardens is the perfect spot for outdoor activities like an evening just taking a walk, enjoying a picnic, or bringing your little ones if you are traveling with your kids. The property sprawls across a whopping 1077 acres of area with gardens that feature various attractions, including a walking path, multiple pavilions, woodlands, and more. 
The gardens are a special treat for all visitors, whether you're particularly interested in gardening or horticulture or you just enjoy being outdoors. You can find unique and exciting species of plants, herbs, shrubs, and trees within the property. The gardens also have attractive fountains, lending them a very charming aesthetic, and you'd also be surprised at the amount of activities for kids. You can find unique activities and displays highlighted depending on when you visit in the season, but check their hours of operation before planning a visit.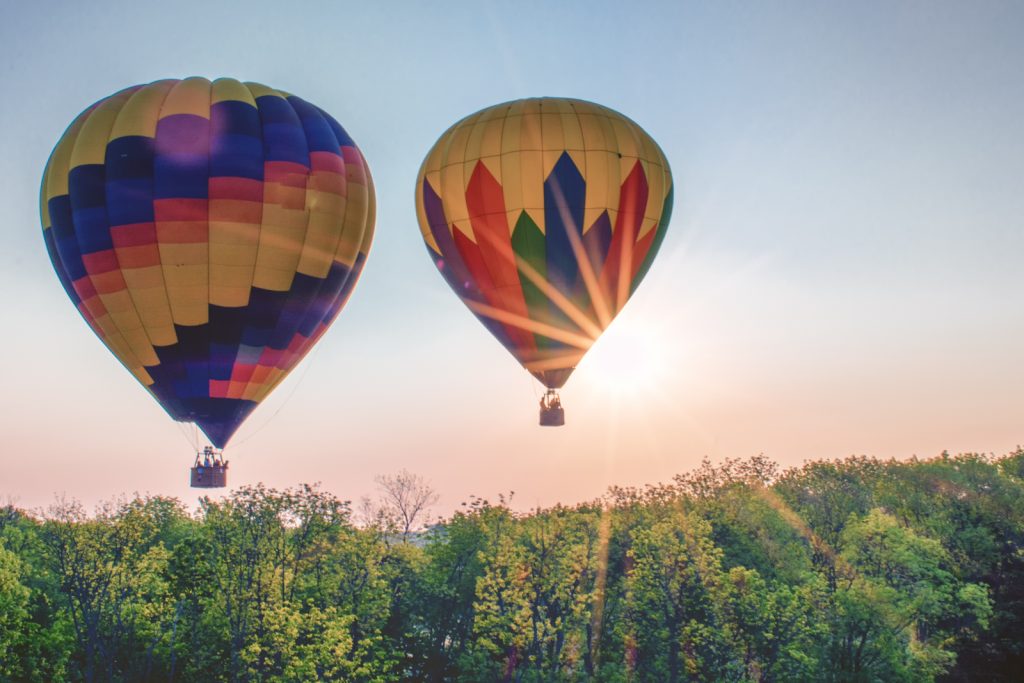 Hot Air Balloon Rides
The magic of a hot air balloon flights high above the clouds is unmatched. If you're looking for an extra special view of Chester County, there is no better view than from a high-flying, colorful balloon. Glide through the sky and feast your eyes on beautiful views, on a memorable adventure with friends, family, or solo. 
You can learn more about hot air balloon rides in Philadelphia and Chester County, and book your trip today with Lancaster Balloon Rides.
Fun Events at Chester County Historical Society
Chester County Historical Society is dedicated to the preservation of Chester County's rich history and culture. The historical society hosts tons of events and exhibits for display for visitors from all over and is a great place if you wish to learn more about the history of this beautiful place.
Multiple family-friendly, free events are held throughout the year, so you can attend without worrying about expenses. You may also want to check out the historical exhibits, photographs, and newspaper clippings dating back centuries that the society preserves in their archives. In addition, there are also book clubs, a substantial public library that you can explore, and other special events. 
American Helicopter Museum & Education Center
This museum is unique and has fascinating exhibits, including 35 helicopters and a flight simulator. In addition, STEM workshops and programs are offered specifically for girls interested in this field on topics including physics of flight, astronomy, energy, chemistry, mechanical engineering, coding, and robotics.
Anson B. Nixon Park
The Anson B. Nixon Park was created from a dream that began in the 1960s and is a wonderful culmination of decades of hard work and visionaries. With 106 acres of greenery and areas to explore, this park offers exploration for days! The park is open from sunrise to sunset and also includes a community garden and leash-free dog park.
Jenkins Arboretum & Garden
Jenkins Arboretum and Garden is open every day from 9 am to 5 pm, with beautiful gardens that encompass 48 acres of land and 1.2 miles worth of walking trails for all ages to explore. While the garden's main goal is to encourage community interaction with local species, it also provides educational programs, hosts events, and inspires a love of nature and biodiversity. This fabulous free attraction may be something new and fun you may not have experienced before. 
Chester Springs Creamery
If wacky ice cream flavors are not your thing, don't worry, Chester Springs Creamery has got you covered. With various ice-cream sundaes and combinations available in diverse flavors, some known and some new, this place is the best ice-cream store in the region! Ice cream may not be a new summer favorite, but the unique flavors here are sure to show you something totally new. 
Baldwin's Book Barn
Baldwin's Book Barn is located in West Chester, just around the corner from the town's university and nestled into the downtown area. It's a wonderful hidden gem that many tourists don't know about. With something for everyone, the selection of books is wonderful for collectors, readers, and those who just love old buildings. While Baldwin's may not be the oldest bookshop around, it certainly has the most character! 
Brandywine River Museum of Art
If you are an art enthusiast, the Brandywine River Museum of Art should be an excellent treat for you. This museum is a well-established, old museum that boasts local and national art installations and exhibits created by the Wyeth family. 
N.C. Wyeth, Andrew Wyeth, and Jamie Wyeth's realist paintings captured the hearts of Americans everywhere, and you are sure to feel like you are transported right into the paintings when you come here and visit!
Visit Chester County This Summer
If you find yourself in Chester County this summer, be sure to check out these nine attractions you won't want to miss. And if you're still looking for more unique things to do in PA, you can explore our blog for additional resources and recommendations!